The dam of our November litter belongs to our granddaughter Elizabeth Gray and she, with her family's help, is raising the litter. BLUEGRASS LUCY IN THE SKY is a very small and lovely black tri girl who is devoted to her family and oversees all activities in a gentle but insistent manner. Our sire this time is the gorgeous BLUEGRASS INCREDIBLE JOURNEY WITH CHANDREA, better known as QUEST. QUEST is not only beautiful but always pleases with his wonderful disposition and gorgeous progeny. Check out these lovely girls (yes, all girls) who were born on November 11 and will be ready for their forever homes on January 6th. These little girls have earned the names of Greek and Norse goddesses. Oh, my!
---
DELPHI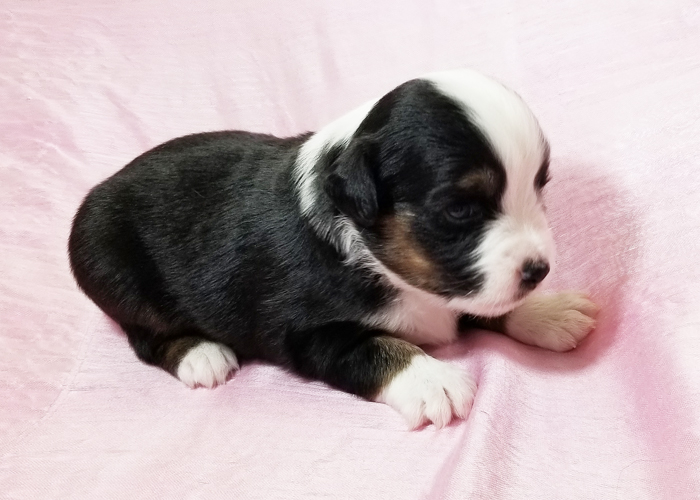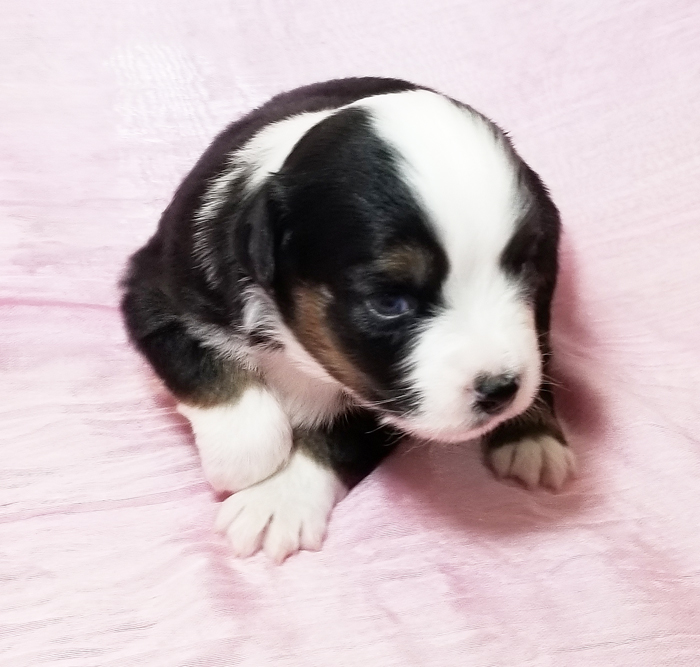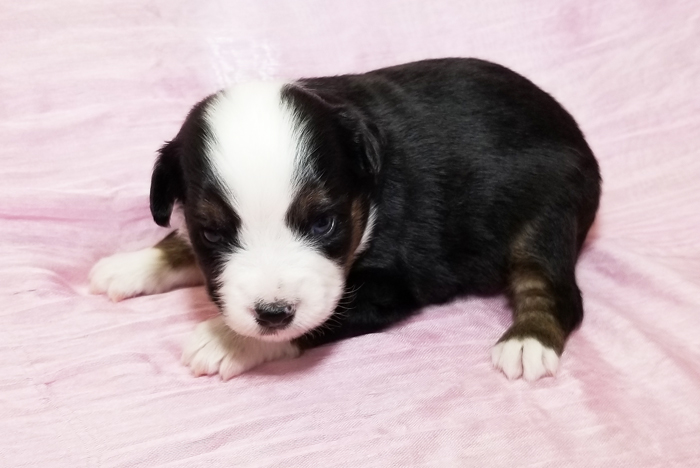 DELPHI is a Greek goddess honoring the famous ancient religious sanctuary, however, in our case, she is a beautiful black tri girl with the same name. DELPHI has a ton of flash and we will be watching her carefully as she grows and develops. Stay tuned for more photos as we proceed.
DELPHI is reserved pending structure testing.
---
PERSEPHONE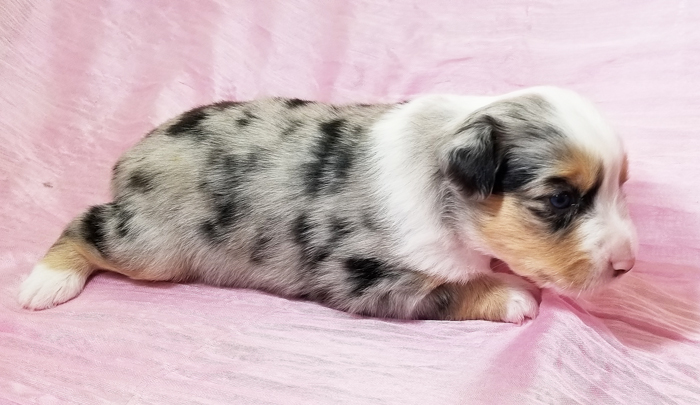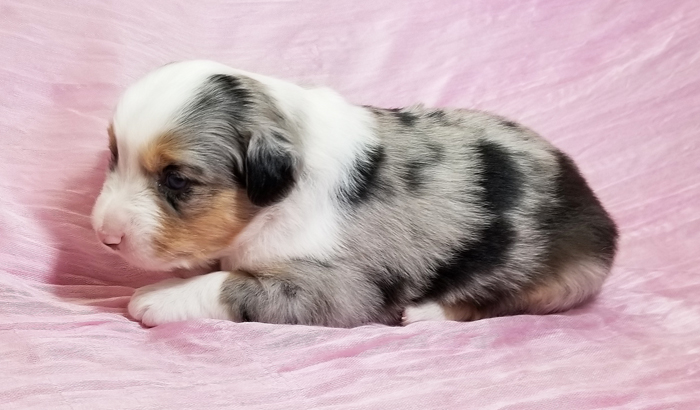 PERSEPHONE was the Greek goddess of Innocence, always a cheerful and compliant child. We shall see if our gorgeous PERSEPHONE follows her namesake's pawprints. She will be so fun to watch. We cannot see her eye color yet but look at this blue girl. WOW!
PERSEPHONE is reserved pending our structure testing at 8 weeks of age.
---
NYX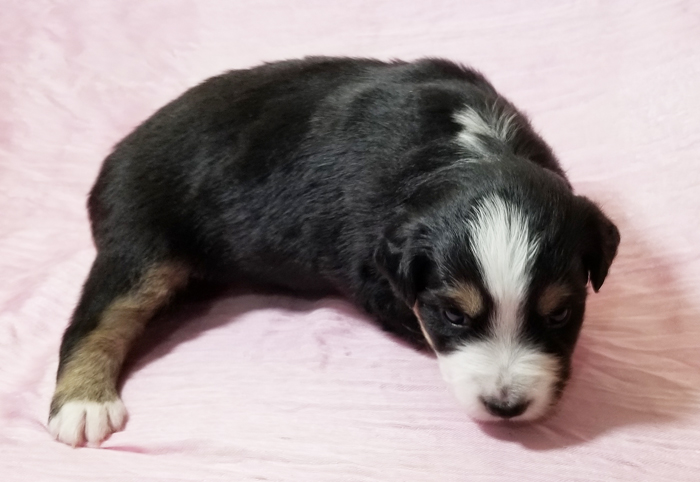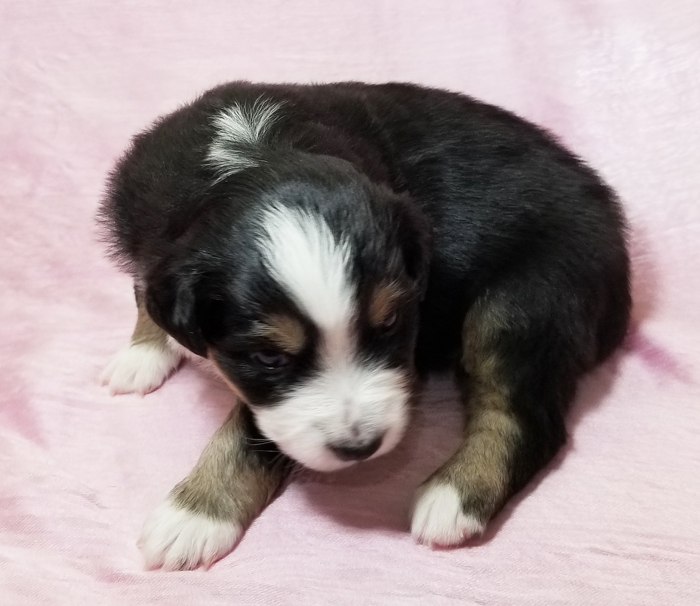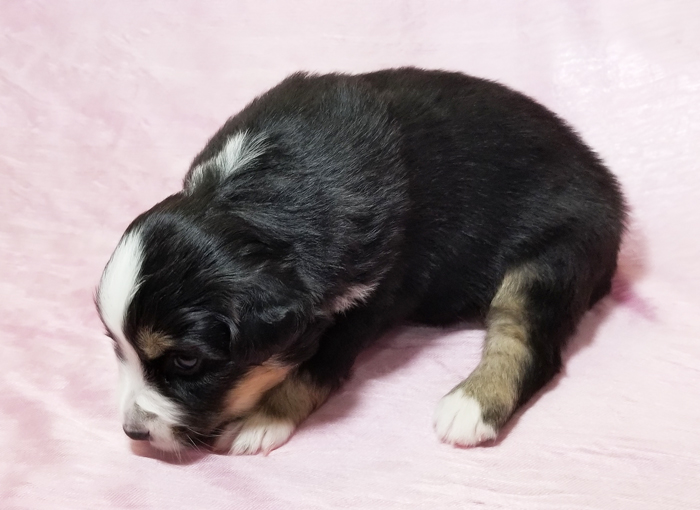 NYX is the Greek goddess or personification of the night. So our NYX is apply named as she is a shiny, sparkling black tri girl. We think her perfect face markings will melt your heart, and ours. More photos soon.
NYX is available.
---
FREYJA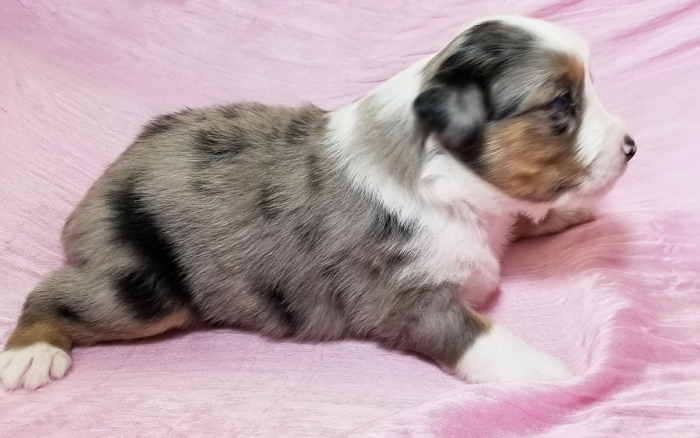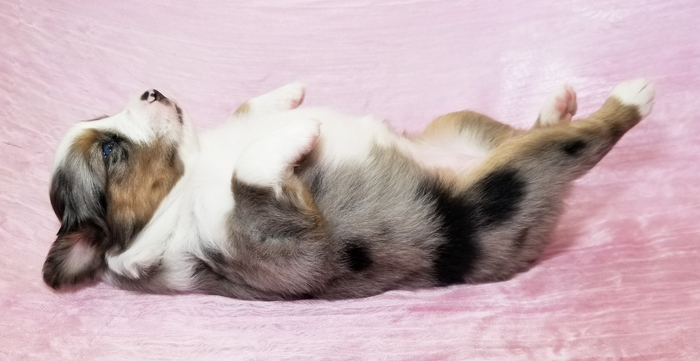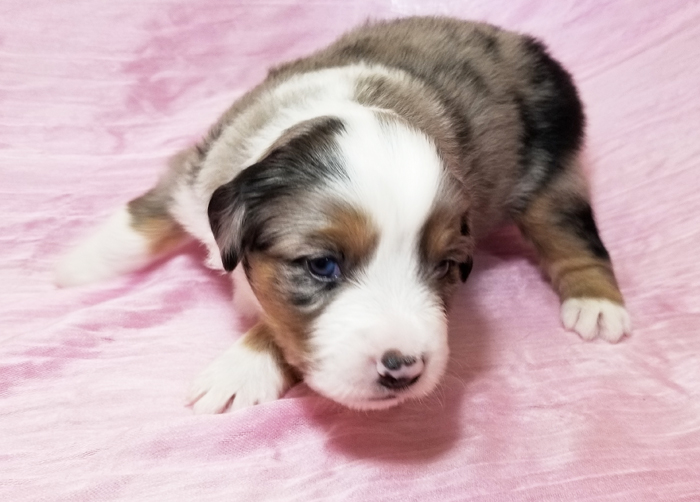 In Norse mythology, FREYJA is a goddess of love and beauty but she is far more than that. How true with our FREYJA too. A light blue color with loads of white flash around her neck and on her face. Who knows what life holds for this beauty?
FREYJA is available.
---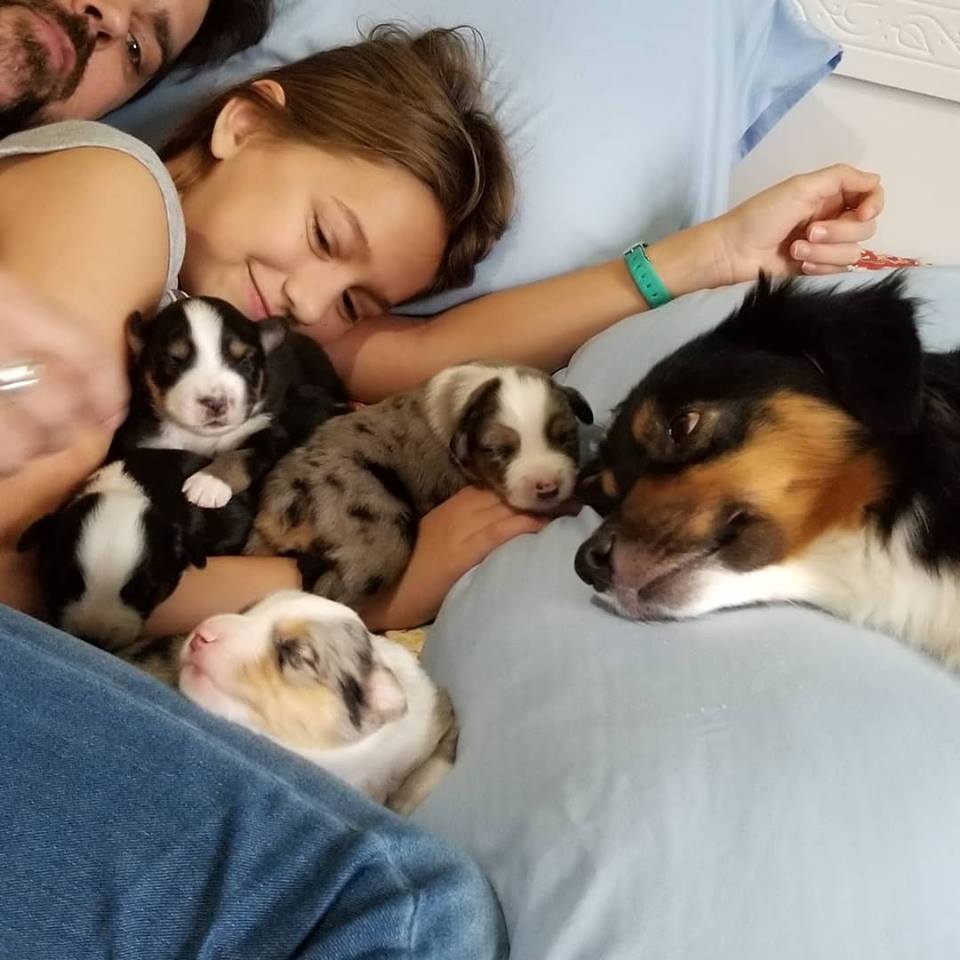 ---