HERE IS A BRAND NEW LITTER FOR YOUR INSPECTION AND CONSIDERATION. BORN NOVEMBER 16TH 2019, THESE LITTLE ONES WILL BE READY FOR THEIR NEW HOMES ON JANUARY 11TH.
The dam of this litter is an affectionate and lovely daughter of our beautiful NAMASCUSA AND IABCA CHAMPION CHANDREA'S BLUEGRASS JAMBOREE. Her name is BLUEGRASS DIXIE OF ARGYLE and she is owned and loved by Raymond and Cheryl McClain. Dixie whelped 8 puppies; 6 girls and 2 boys. They are fancy and we have all four colors. Our sire of this litter is CHAMPION WOODRIDGE AND BLUEGRASS DURANGO, CGC TKN. Both Dixie and Durango are special friends with superior dispositions, not to mention beautiful and handsome representatives of the breed.
---
Aurora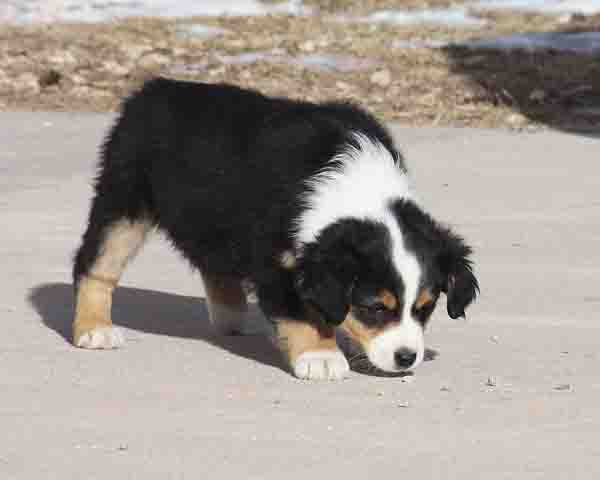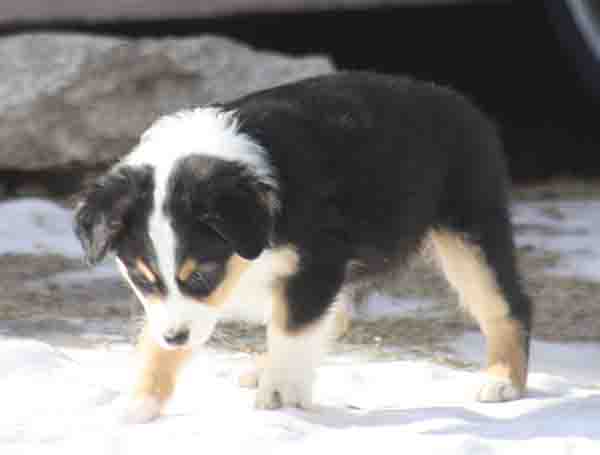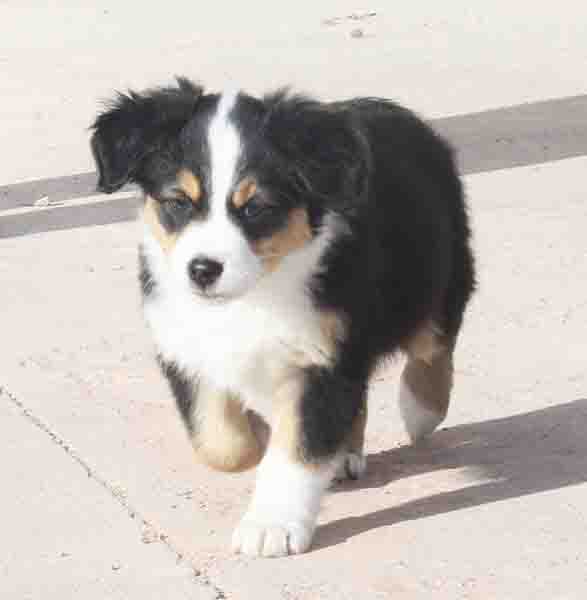 AURORA is as special and flashy as a black tri girl can be. Imagine having her for your next champion or your best friend. AURORA is available.
---
Aspen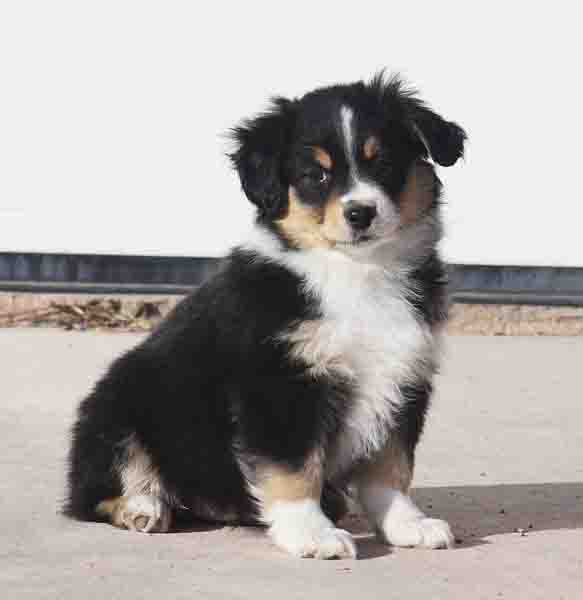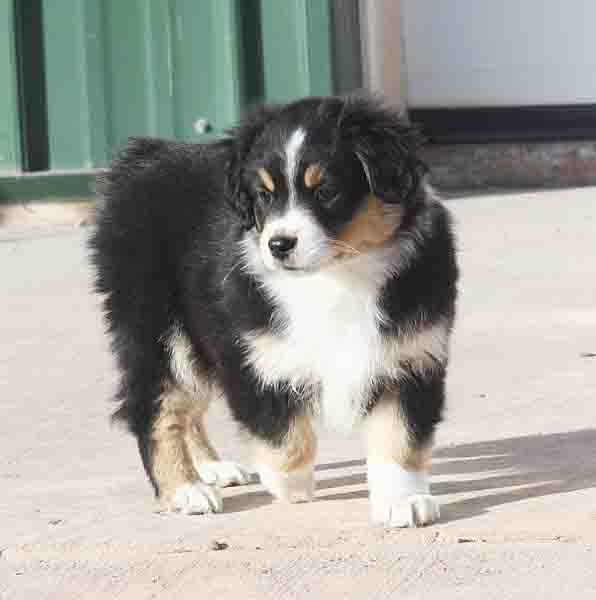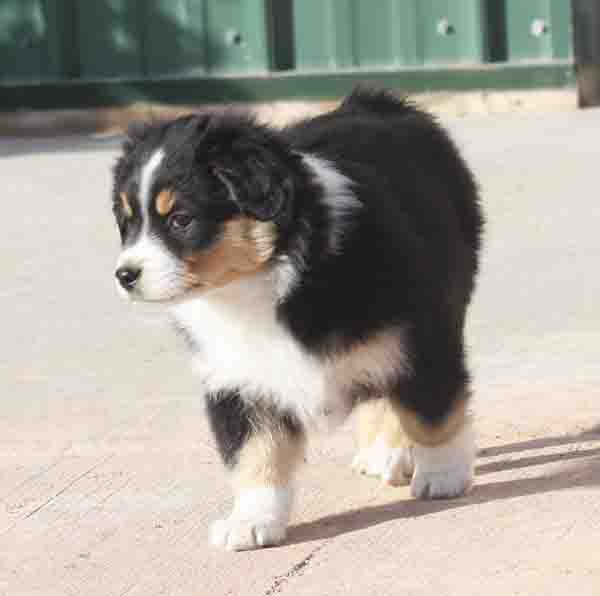 A full collar, a nice blaze, and stockings on her feet make ASPEN an appealing classic in miniature.   She will be a splendid looking black tri girl.  ASPEN is available.
---
Avon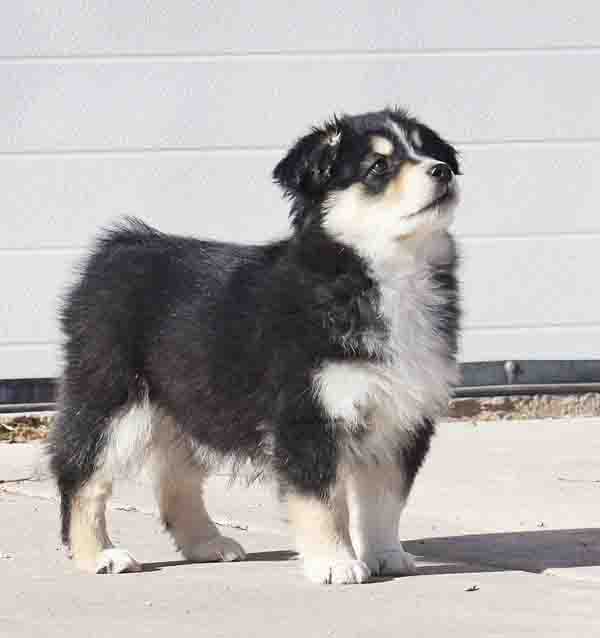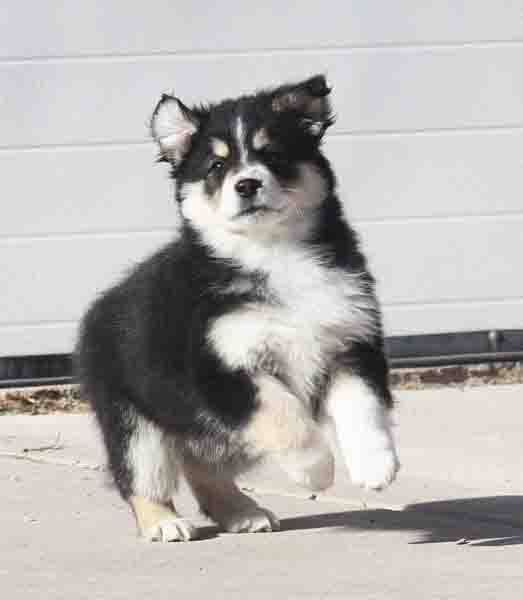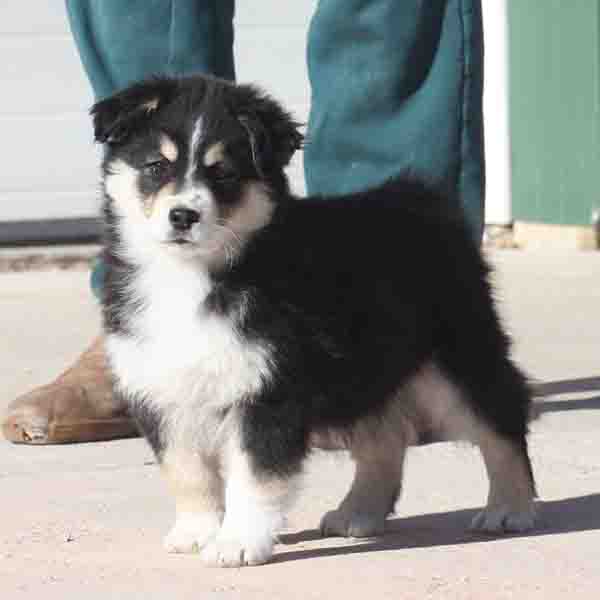 AVON is chunky and stout with lots of substance.  She is very smart and quick to learn.  She would make a grand ranch manager or your great pal, or both.  AVON is available.
---
FOR SALE OR LEASE!
Here is an opportunity to breed for a litter of typey, affectionate, good looking Miniature American Shepherd puppies. PICCOLO is a one year old red factored black tri girl who is totally clear of all genetic defects that we test for. She gets along with other dogs, young or old, likes adults and children, and will make a fine family companion - plus contribute to your breeding program if you desire.  Conformation -wise she is correct, and she is shiny black with a beautiful neck like a swan, which we love.  PICCOLO is 17.5" tall, nicely crate trained, well bred, walks well on leash, sits, and is a good girl.
---
Please be sure to call 605-673-3730 or email us if you would like more information on these little beauties. 2grays@goldenwest.net