Introducing our litter of six little beauties born on April 4th. Our dam is a daughter of our beautiful Quest and lovely Ginny, both of whom you can see on our Adult Page. Her name is BLUEGRASS FOXY RED and she was born right here at home. Now living close by at a neighbor and friend's home, we bred RED to our little MAYES MERCY ME TURBO JETT and check out the resultant puppies. We have loads of flash and terrific dispositions. Email me for more info!
---
BLACK-EYED SUSAN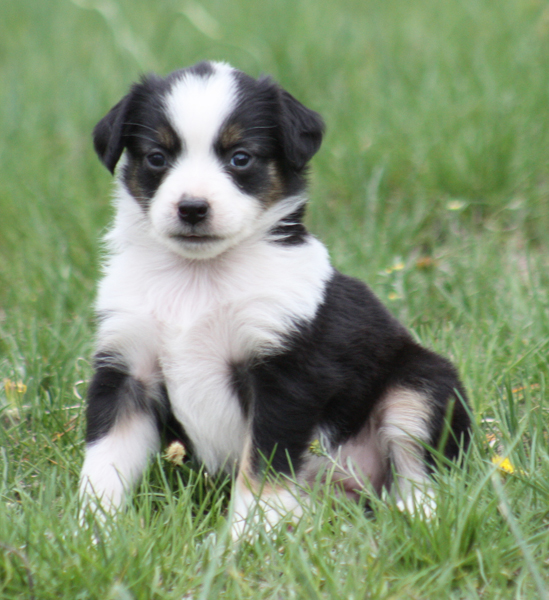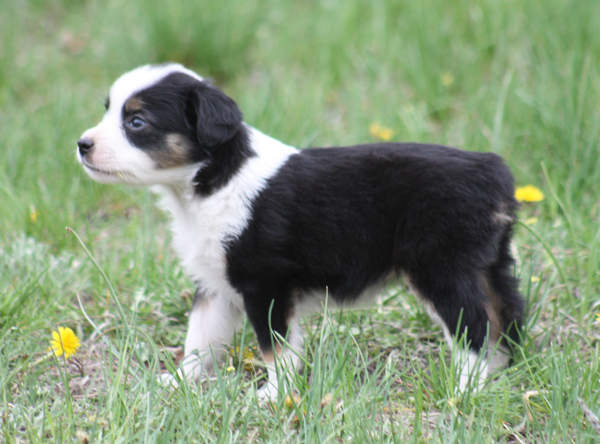 Flashy little black tri girl is the smallest of the litter but she is unaware of that. We call her BLACK EYED SUSAN and she is available pending the structure testing at 8 weeks.
---
PAINTED TRILLIUM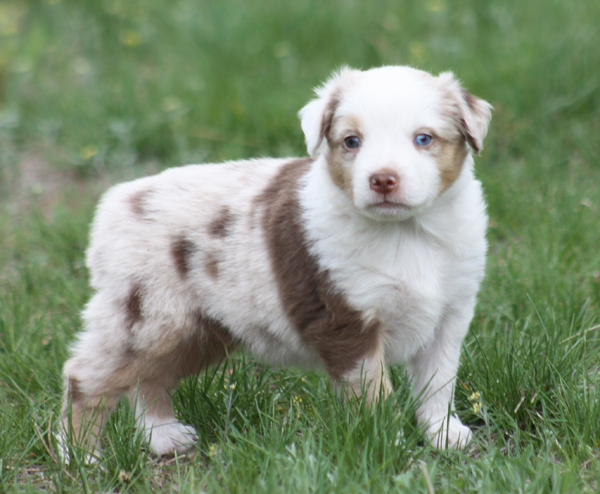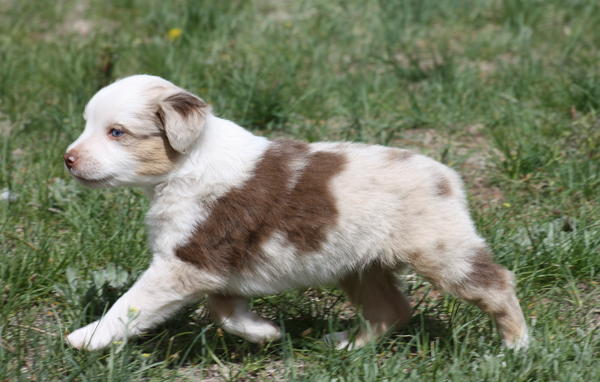 Meet PAINTED TRILLIUM, our fancy red merle boy. PAINTED TRILLIUM is the largest puppy in the litter and is a terrific looking boy! Look at that stride for a baby!
---
HAWTHORN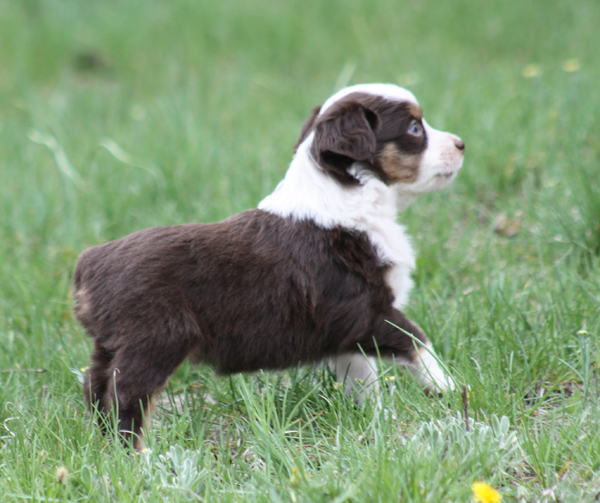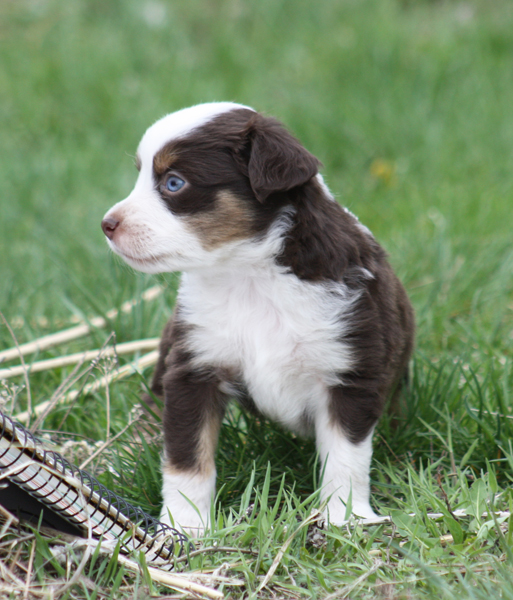 HAWTHORN is only 5 weeks old but showing lots of promise here. HAWTHORN is a red tri boy and is available.
---
FORGET-ME-NOT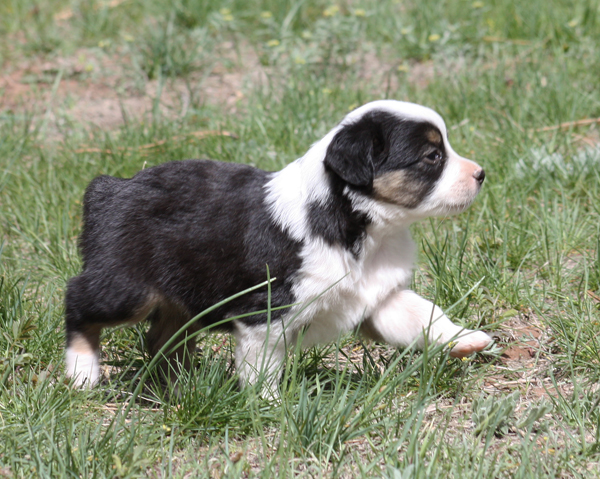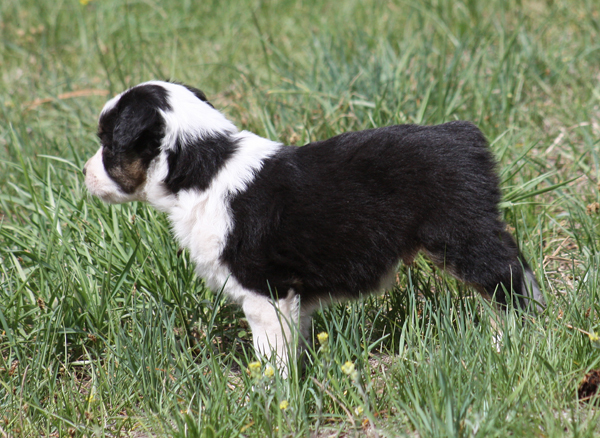 FORGET-ME-NOT is our black tri boy. He is loud colored and looks very much like his dad TURBO. FORGET-ME- NOT is available.
---
ROSE MALLOW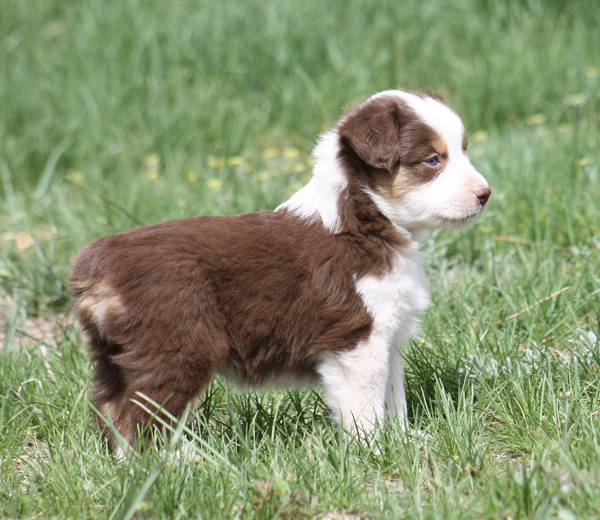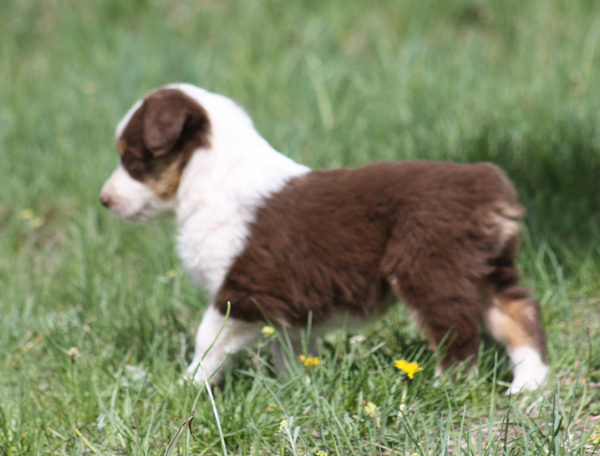 We are calling this sharp looking red tri girl ROSE MALLOW and she very well may be staying with us. We will structure test her and watch her a bit longer and then decide. Stay tuned.
---
LARKSPUR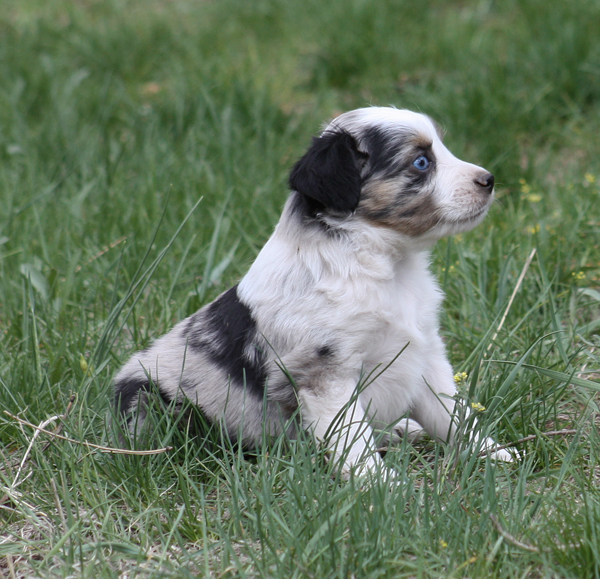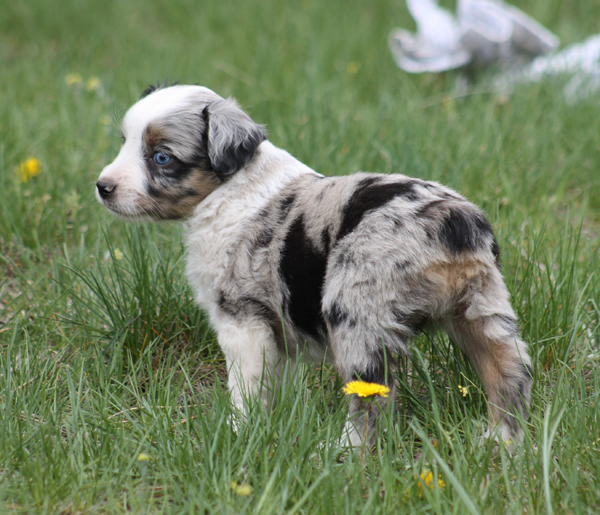 Filling out our litter of all four colors, here is LARKSPUR, this stunning looking blue merle girl. LARKSPUR is reserved at this writing.
---