JAX and JOYFUL MELODY have presented four healthy little boys. There are three black tri boys and one blue merle boy. We have named them BLACK, LIVES, MATTER and JUSTICE. JAX is a handsome love-bug extraordinaire and JOYFUL is the best behaved little girl ever, plus really sweet and correct.
These two beautiful boys (with tails) have been camping, paddle boarding, gone hiking in the Black Hills, gone on car rides and generally been socialized to the max. They are sweet, affectionate, and ready to be your very best friend. Call or email about Black and/or Lives.
---
OUR SEPTEMBER 2020 LITTER HAS BEEN BORN. WE HAVE FIVE FLASHY LITTLE DARLINGS. WE HAVE 2 BLACK TRI GIRLS, 2 BLACK TRI BOYS, AND A BLUE MERLE BOY WHO IS ALREADY SOLD. SIRE QUEST AND DAM JODI BOTH HAVE A+ DISPOSITIONS.
Their sire this time is our beautiful BLUEGRASS INCREDIBLE JOURNEY WITH CHANDREA "QUEST". The dam of the litter is BLUEGRASS JODI, born here with us three years ago. Both JODI and QUEST have A+ dispositions so we feel their puppies will surely follow suit.
Please be sure to call 605-891-3971 or email us if you would like more information on these little beauties. lynnsbluegrass@yahoo.com
Mayflower
Mayflower is the smallest of our litter so far. She is totally unaware of her size as compared to her bigger brothers. She is a little doll.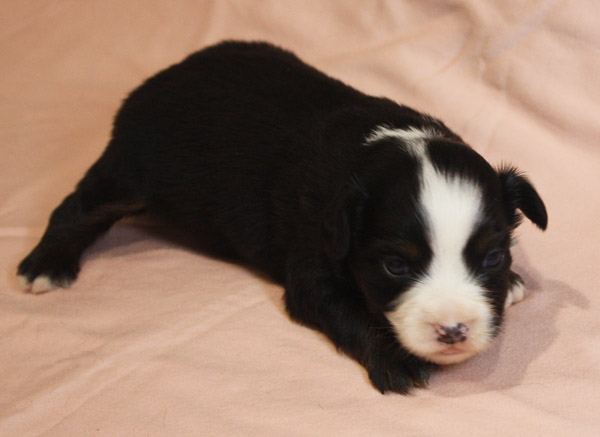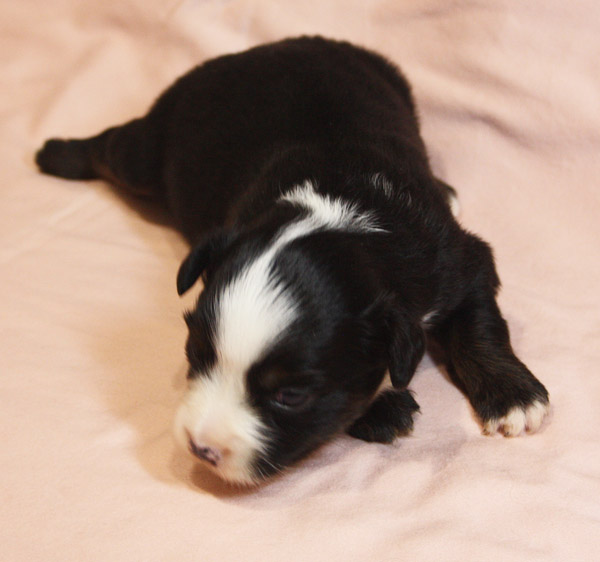 Bekins
Bekins is the king of the hill in terms of size. He has tons of white and a strikingly beautiful head.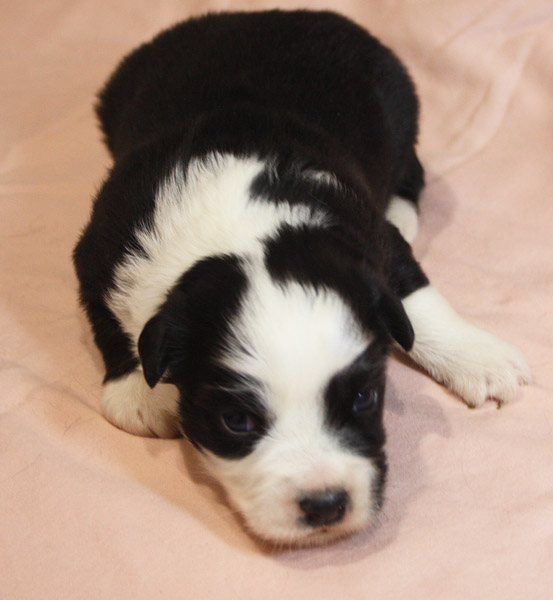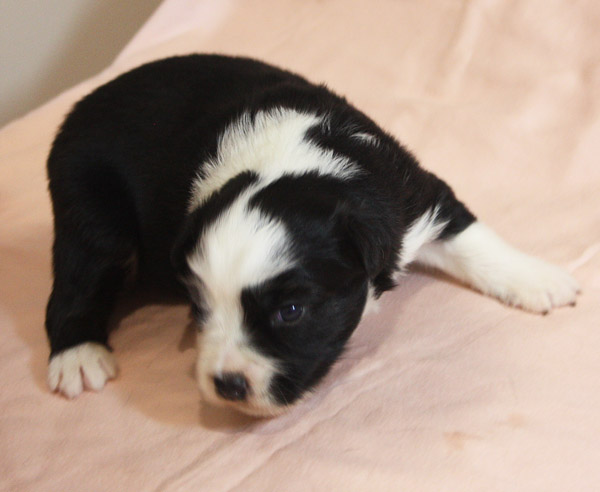 United
United is our only merle, a boy with great markings and a beautiful head. United is reserved.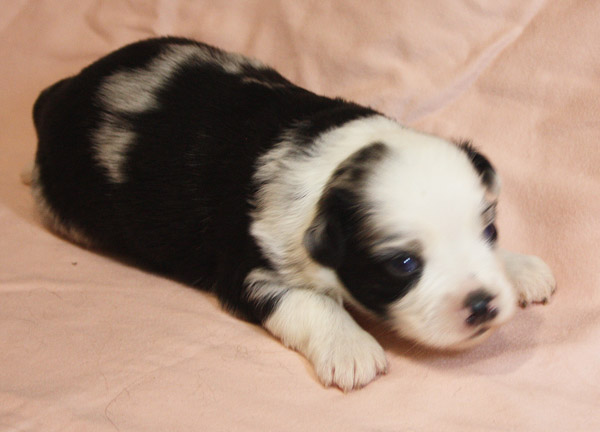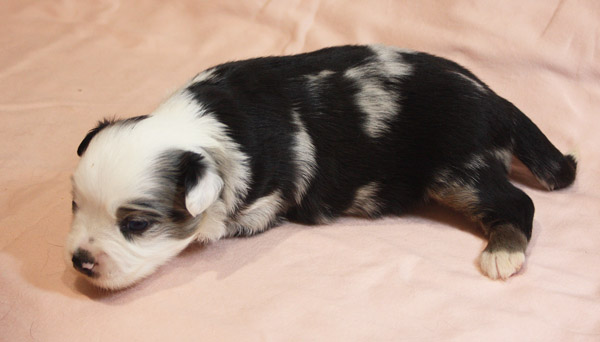 Atlas
Here is Atlas, our third boy and second lovely black tri. As with the other two boys, his head is so pretty and he is really fancy. Call us about any of these black tri puppies. They are sure to turn heads and be your best friends for life.