---
Occasionally a puppy is so nice a breeder hates to part with him or her and wouldn't it be great if that puppy could have its own family but still have the opportunity to contribute to our breeding program? Also, sometimes we share in the purchase of a dog for the same reasons. Pictured here are dogs who are owned in partnership with us at Bluegrass Kennels. These dogs live with their own families and will occasionally contribute to our endeavor to breed a superior conformation dog with a wonderful disposition.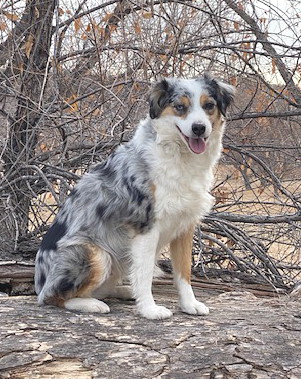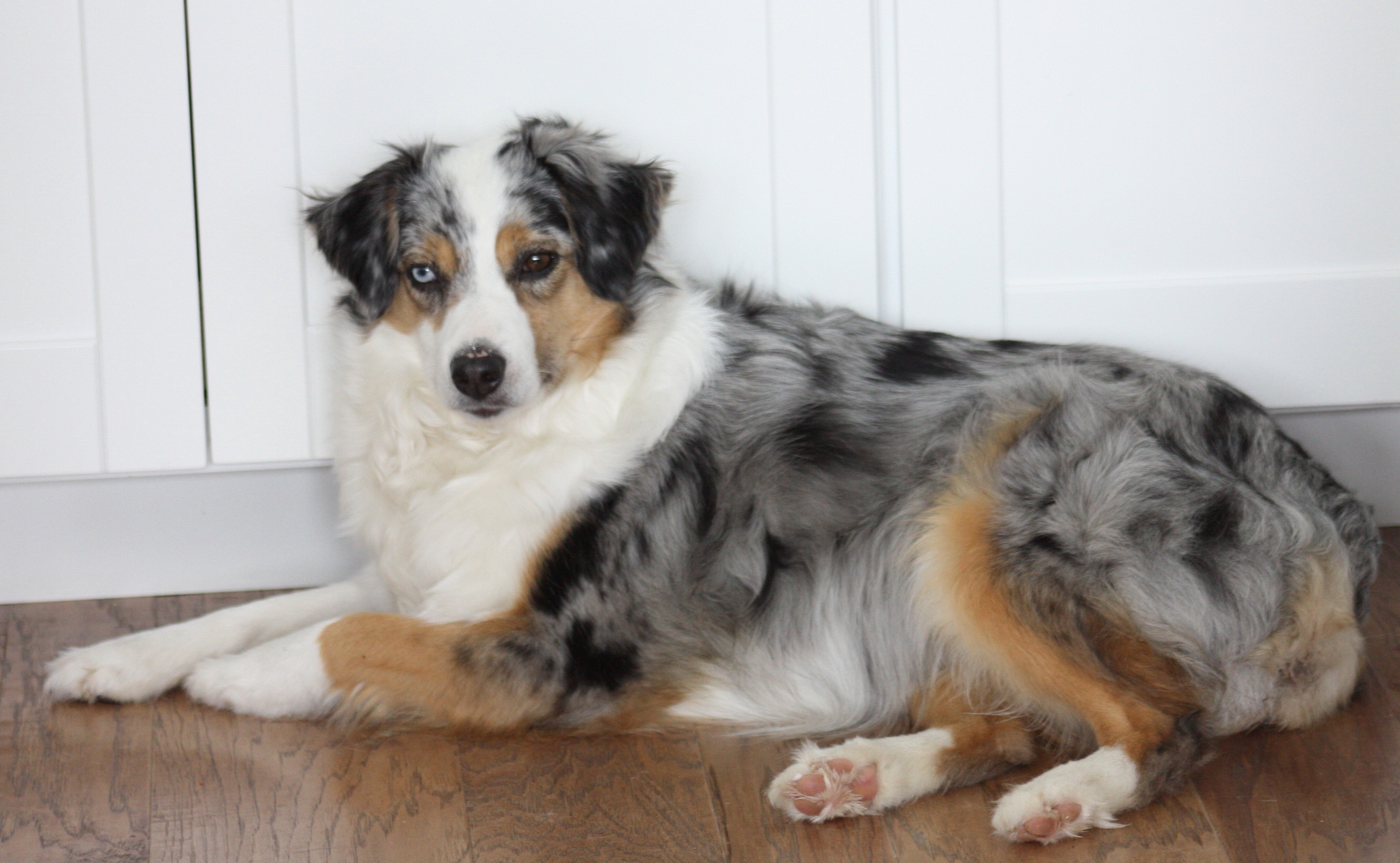 NAME: BLUEGRASS JOYFUL MELODY
SIRE: MAYES MERCY ME TURBO JET
DAM: ESTHER ELOUISE-E-EVELYN WASVICK
JOYFUL was bred by our friend Suzette Wasvick. Suzette is a certified and licensed counselor and JOYFUL is able to sit in on Suzette's counseling sessions and shares her love and concern for Suzette's clients as they share their stories. She has proven to be an invaluable therapy dog for these folks. JOYFUL is an affectionate, obedient, and lovely example of our breed with the good structure, excellent balance, and the attitude we all love. JOYFUL'S sire TURBO has been a wonderful sire for us for 8 years. He is now retired and living with a family and entertaining and loving them as he did with us.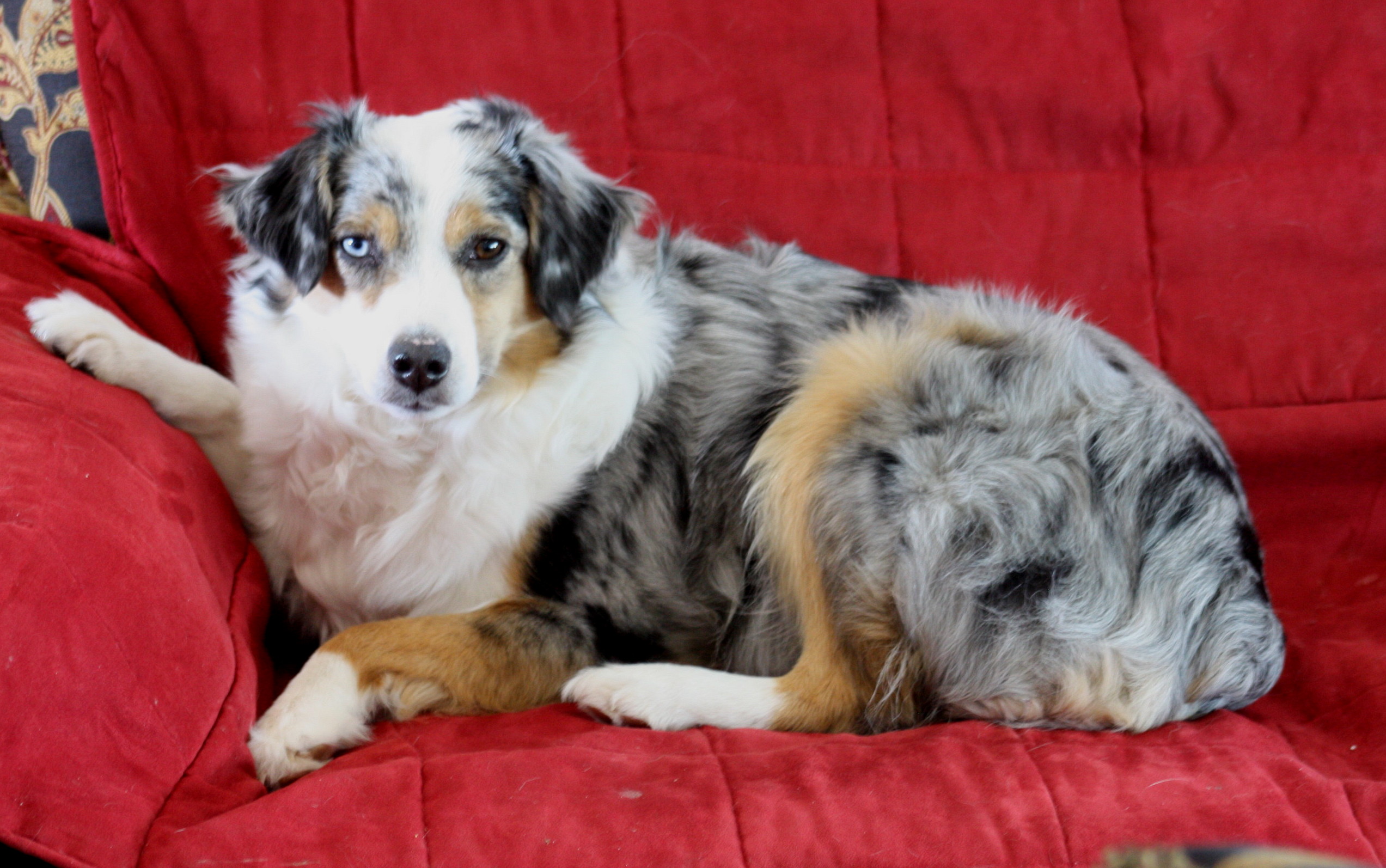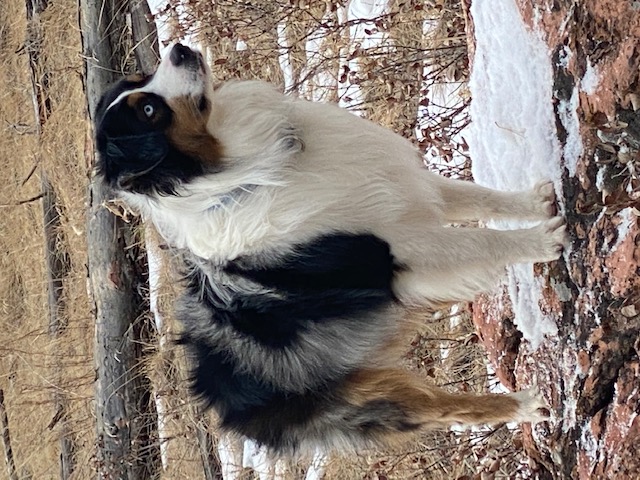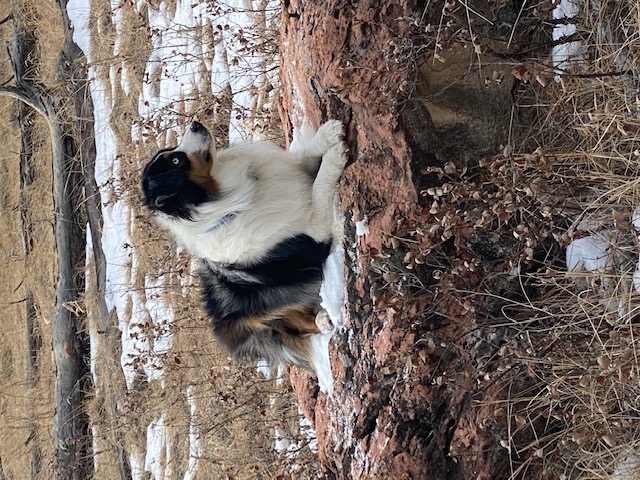 NAME: BLUEGRASS TROUBADOUR
SIRE: AKC CHAMPION ZAIN
DAM: BLUEGRASS RUBYANN
Co-owning this handsome youngster with Jo and Tim Elseman has turned out to be the beginning of a fine friendship with the Elsemans. TROUBADOUR was a beautiful puppy and is developing into a gorgeous boy. He has begun his show career with two Championships with IABCA and will continue in AKC. His comic and outgoing demeanor catches everyone's attention in a good way. Watch for TROUBADOUR as he wins in the ring and sires some awesome offspring in the future. Thank you so much, Todd Eckles for sending us this JAMBOREE grandson.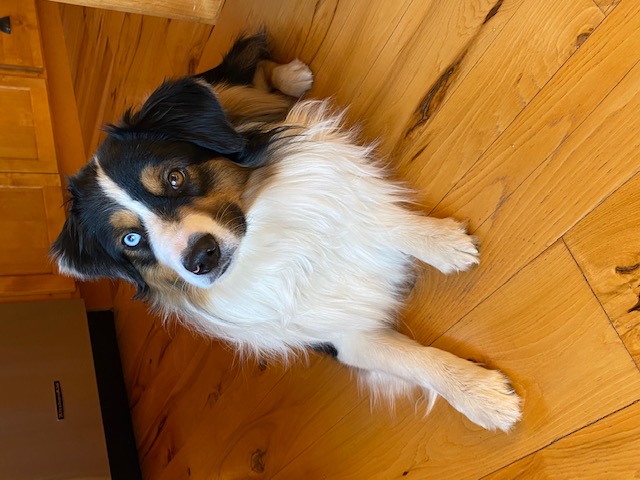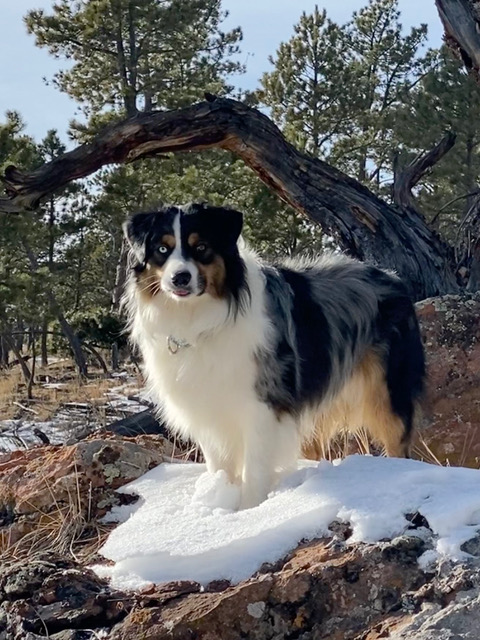 ---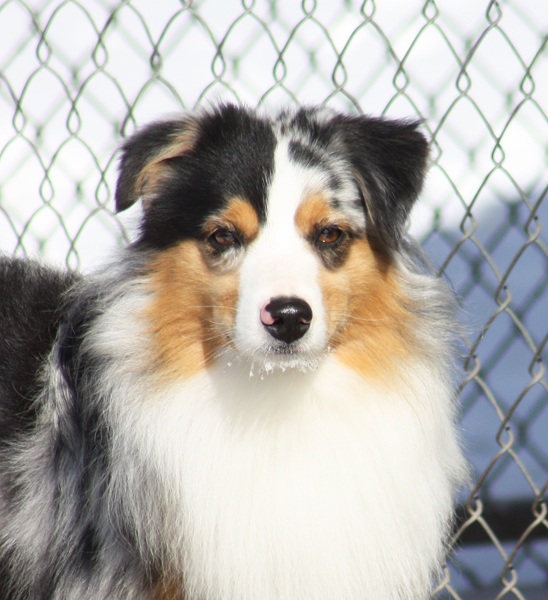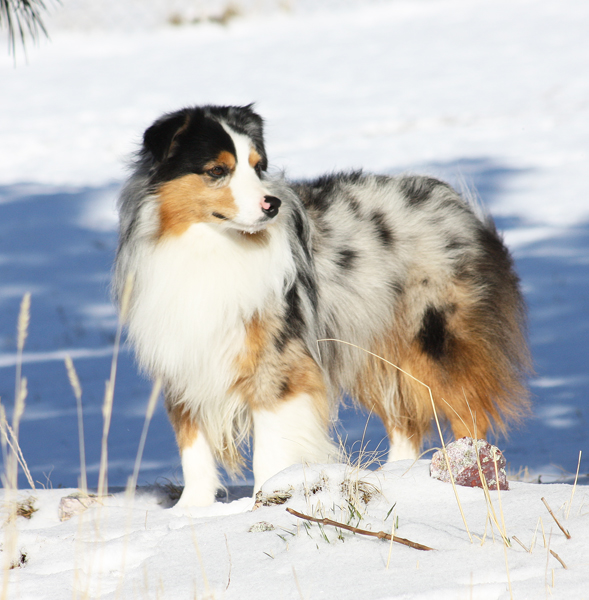 NAME: PATCHWORKS WORLD TRAVELER
SIRE: AKC GRAND CHAMPION PATCHWORKS OUTTA THIS WORLD
DAM: PATCHWORKS CELTIC MELODY
Introducing TRAVELER, a stunning blue merle boy who comes to us from our long time friend Linda Perry at Patchworks Farms in Missouri. Linda was kind enough to let us have one of her special sons of her gorgeous AKC Grand Champion Patchworks Outta This World, or "ET". We are truly grateful to Linda. Traveler is sweet, wonderfully marked, and is a small boy who will help us keep the size of our puppies within our standard. For those familiar with Patchwork's bloodlines, Traveler has Hocus Pocus, Pilot, Daniel and Good Luck Charm up close in his pedigree. We are co-owning Traveler with Heartland Kennels.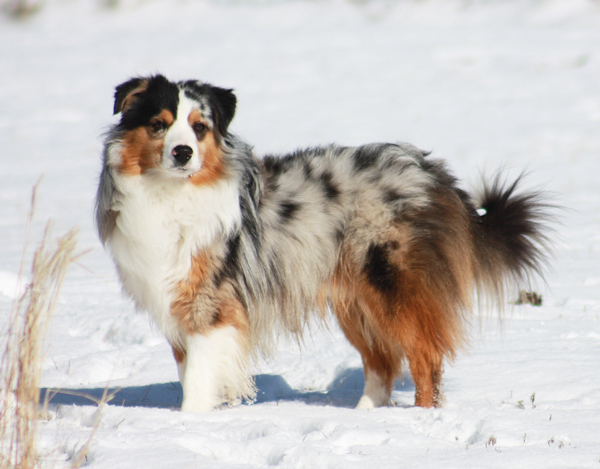 ---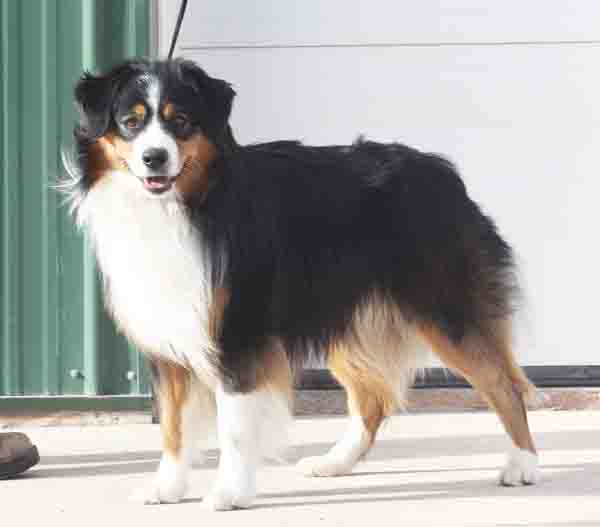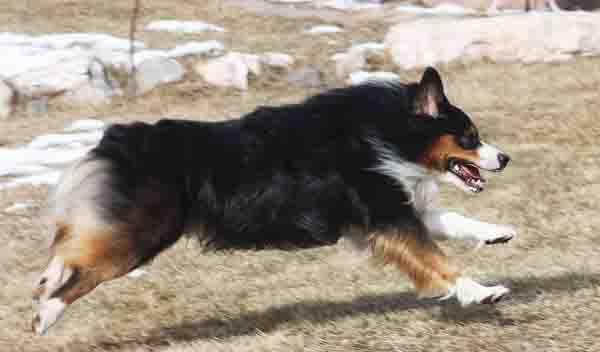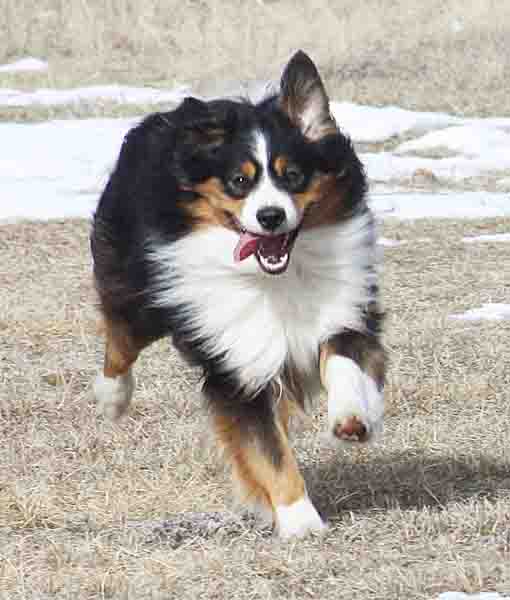 NAME: BLUEGRASS JAX DRACARYS BROWN
SIRE: PATCHWORKS WORLD TRAVELER
DAM: SNAKE RIVER'S TURN THE QUIET UP (CHATTER)
This stunning and striking boy JAX is being raised and trained by our friends here in the Black Hills.  We are so proud of how beautifully JAX has matured.  His personality is friendly and exuberant and he is happy to see everyone.  His temperament is very much like his parents, happy, affectionate, and willing to please. JAX is available for breeding to approved females.