VIVANE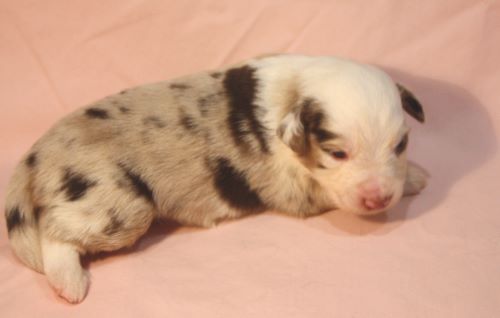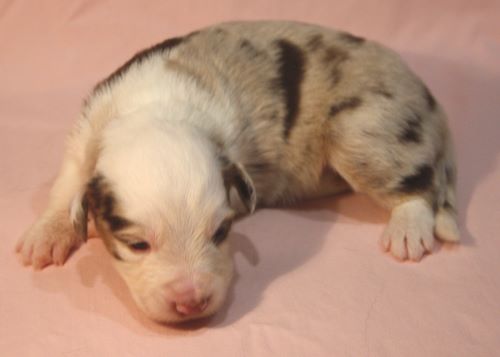 Check out this lovely and dazzling red merle female we are calling VIVANE. She is glamorous and pretty. VIVANE is available.
CELIA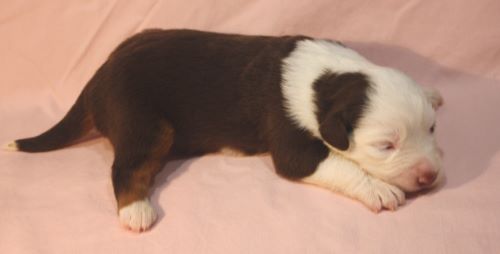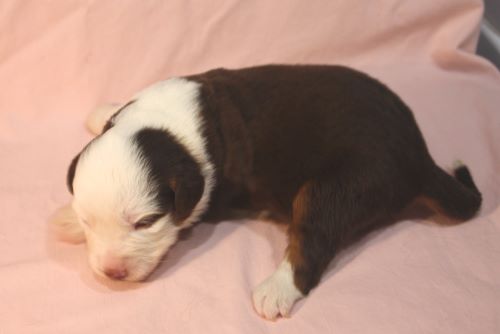 CELIA is a flashy and brilliantly marked red tri girl. She will surely turn heads as a mature girl. CELIA does have a bit too much white on her head for the breed standard but will make a stunning pet for your family. CELIA is available.
LANCELOT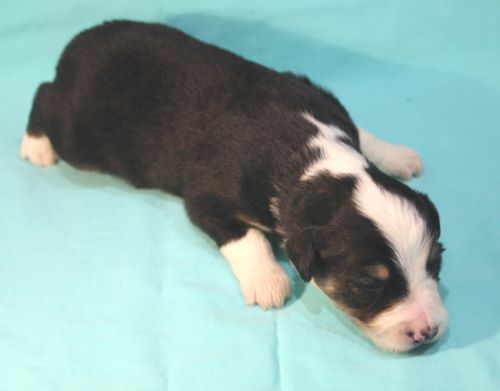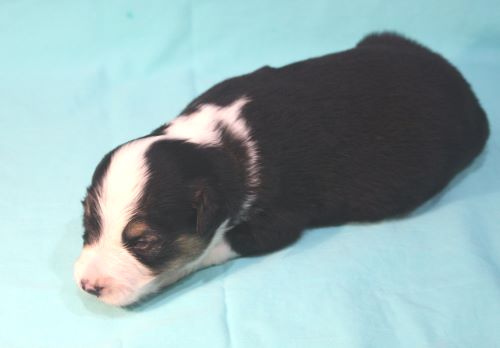 Please say hello to this handsome and fetching black tri boy who we have named, of course, LANCELOT. LANCELOT is a fine example of a black tri with his nice white markings and dark copper trim which will continue to get brighter as he matures. LANCELOT is available.
MORGANA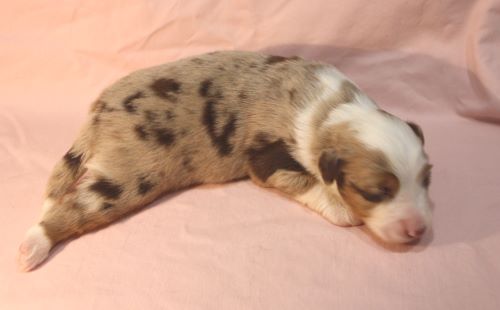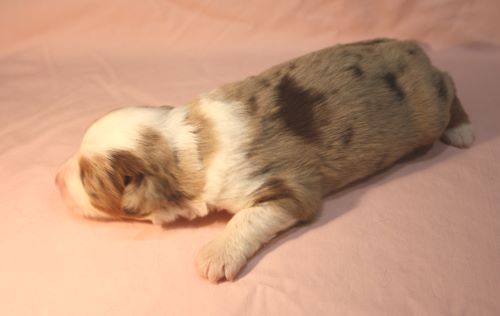 This red merle girl we are calling MORGANA has really got it all together: wonderful rich markings, a full collar, and super copper coming in. MORGANA is reserved pending her structure evaluation in a few weeks.
LYNETTE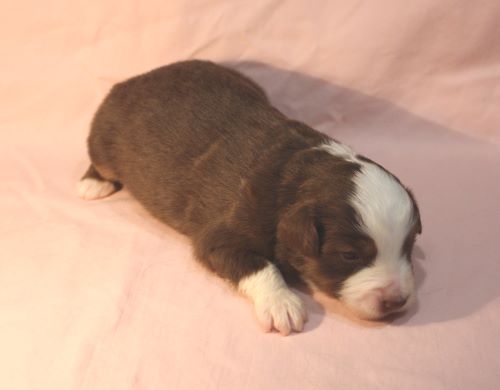 Here is our second red tri girl. We just love LYNETTE'S pretty little head and amber eyes. She is sure to win your heart. LYNETTE is available.
OBERON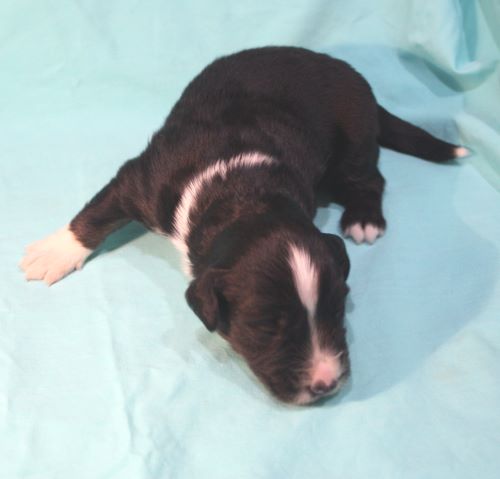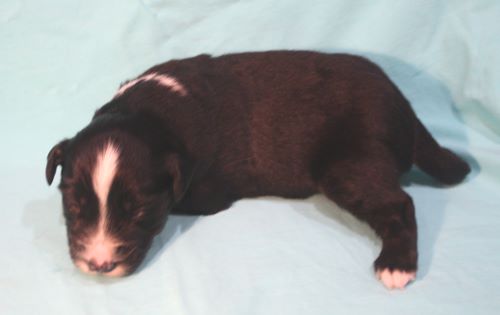 This little guy OBERON could for sure be your best and cutest forever friend. He is our second black tri boy and we all smitten with him. OBERON is available.
PLEASE EMAIL US FOR MORE INFORMATION ON THESE LITTLE BEAUTIES lynnsbluegrass@yahoo.com