HERE ARE OUR PUPPIES AT THE AGE OF 5 WEEKS. THEY ALL GOT TO KEEP THEIR TAILS THIS TIME!!!
SILVAN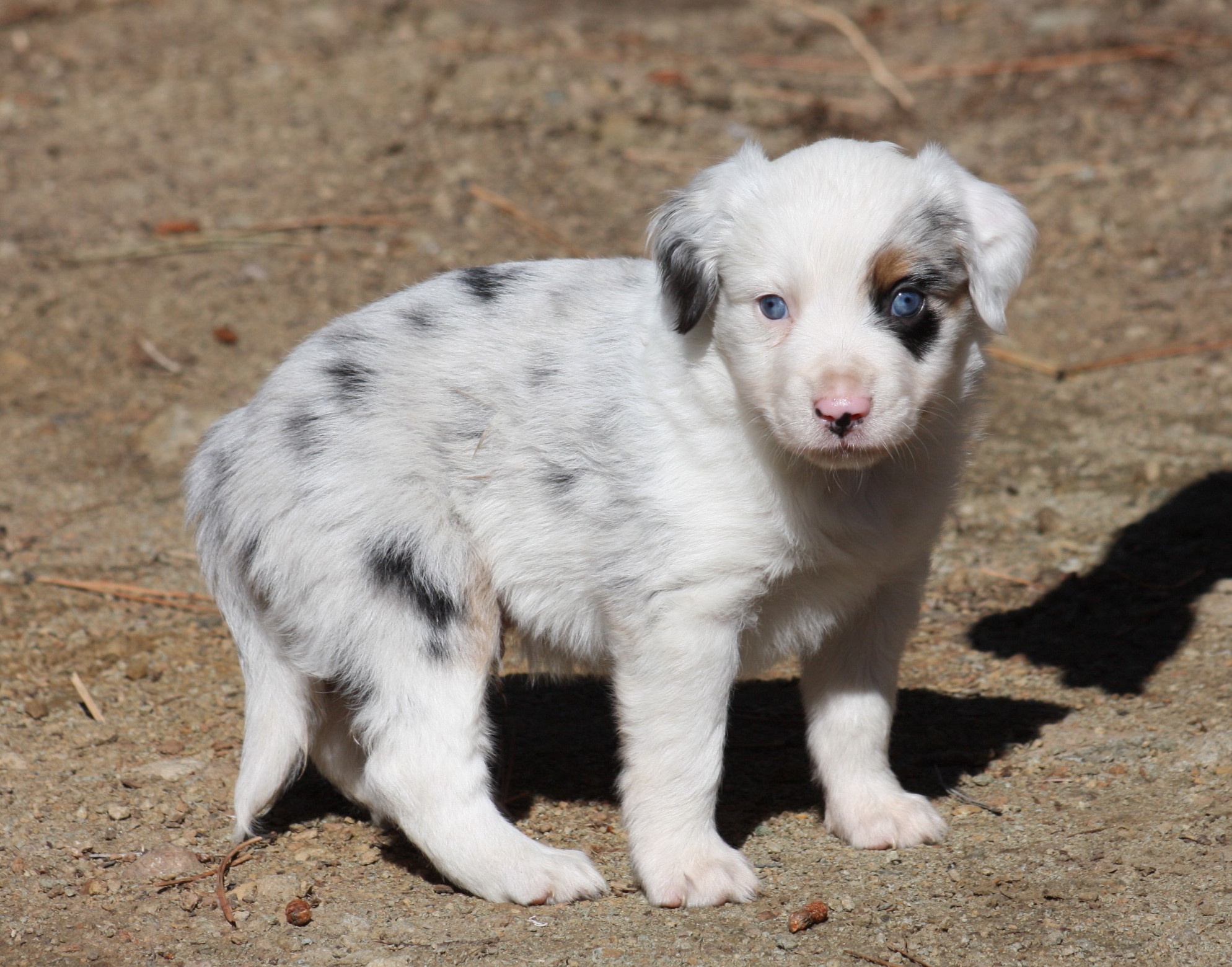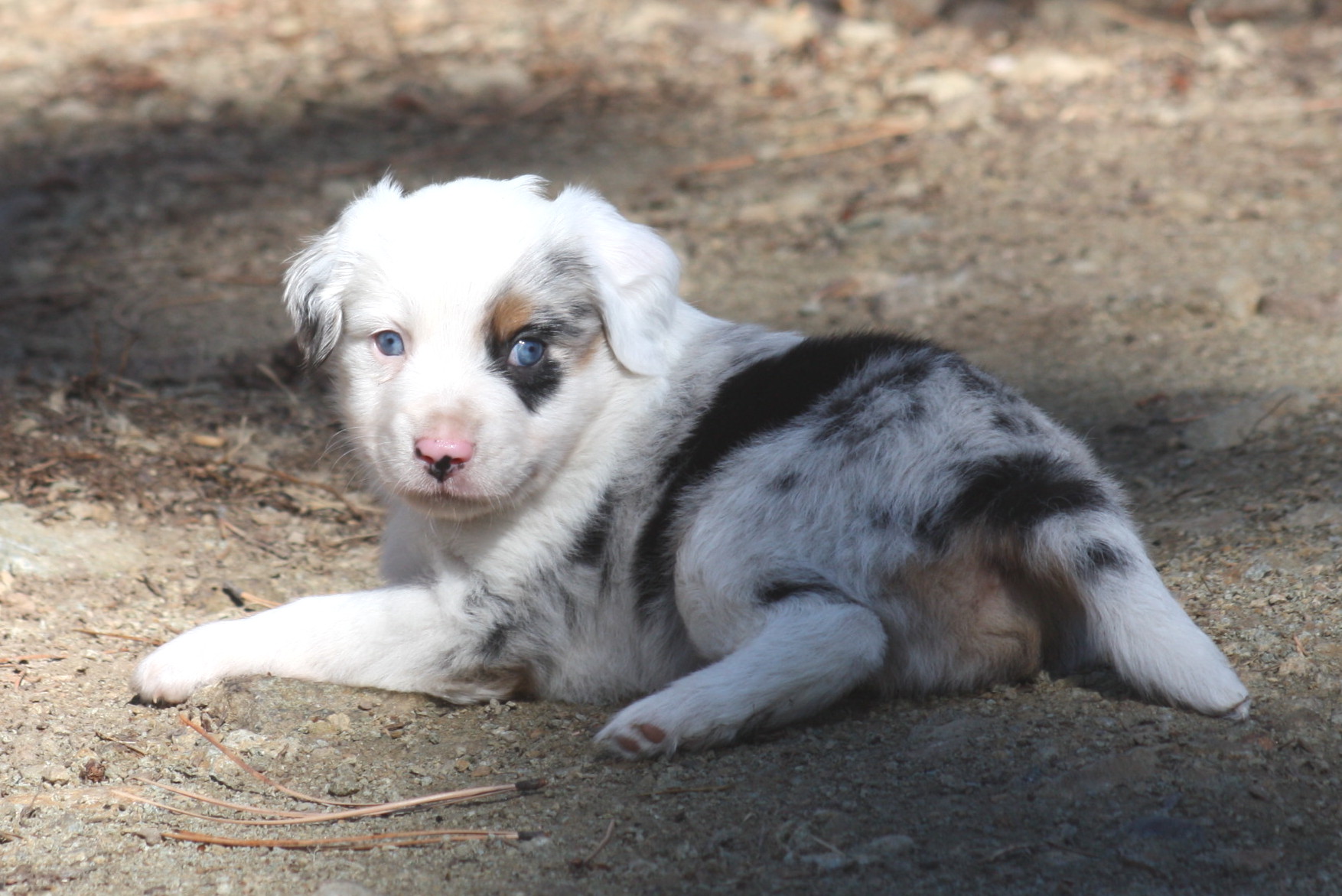 Here is SILVAN, a handsome blue merle boy. And he has those lovely blue eyes. SILVAN is reserved.
RIVER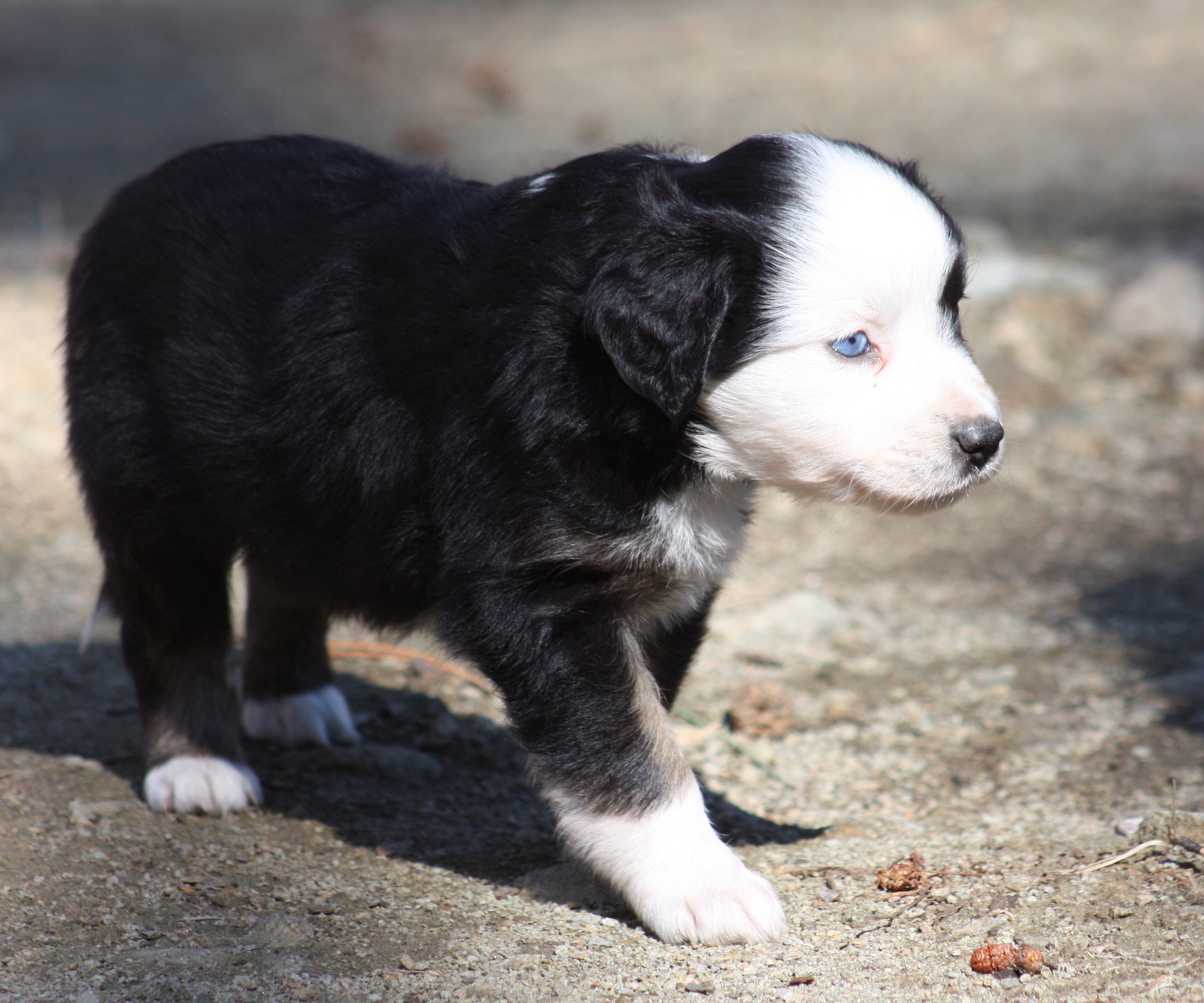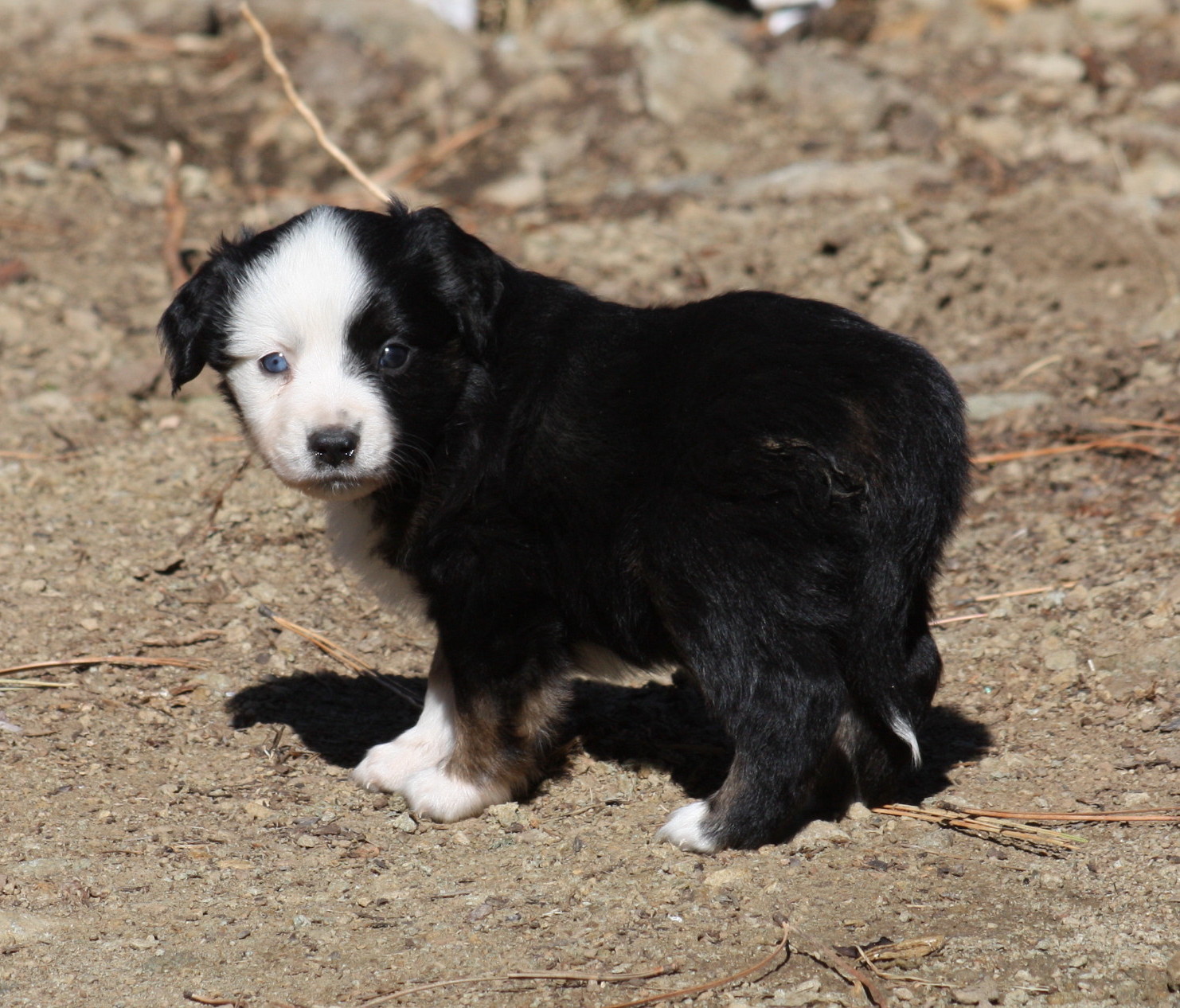 Meet our pretty black tri girl named RIVER. She is confident, jet black, shiny and sweet. RIVER is available.
TITANIUM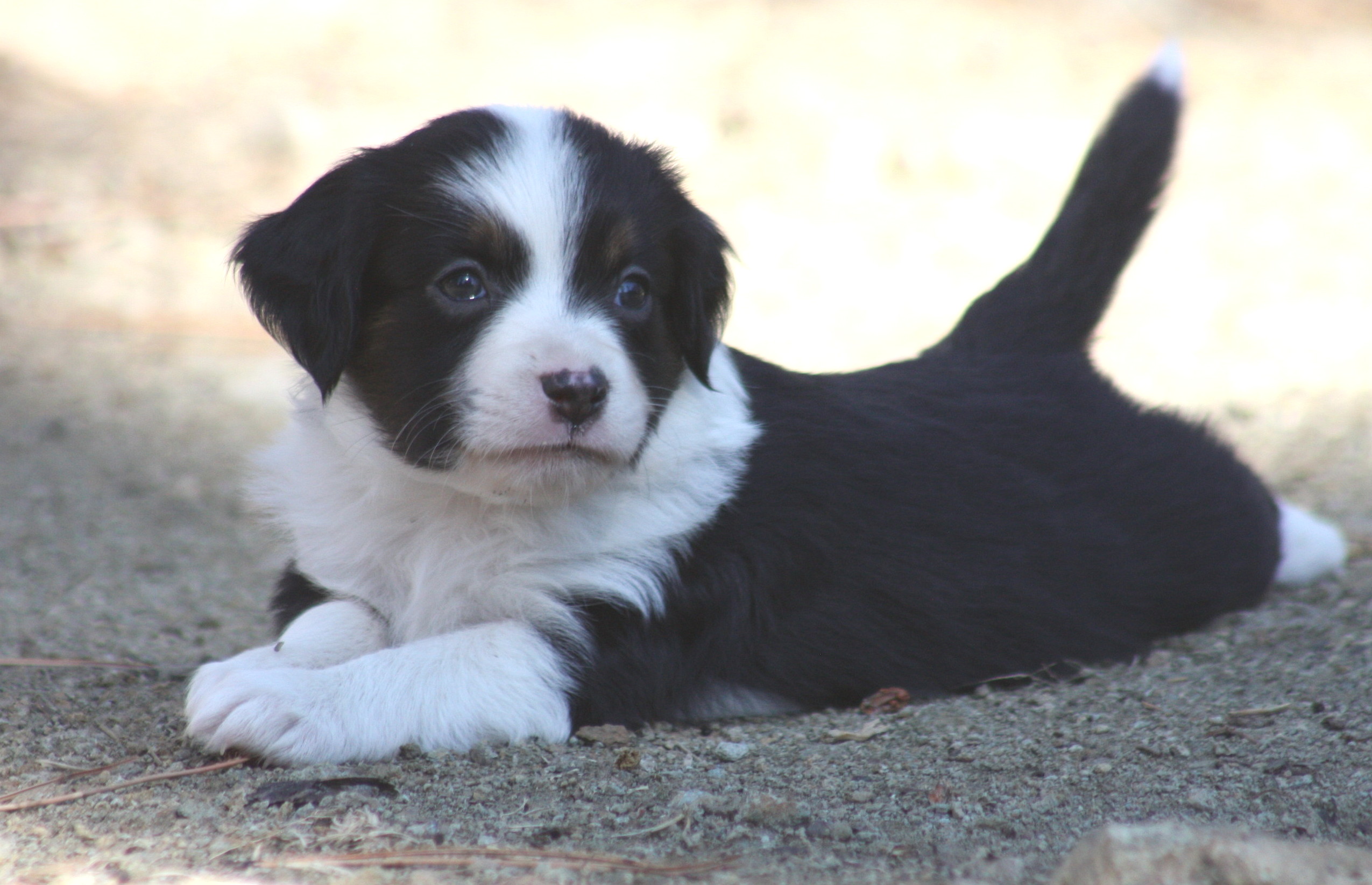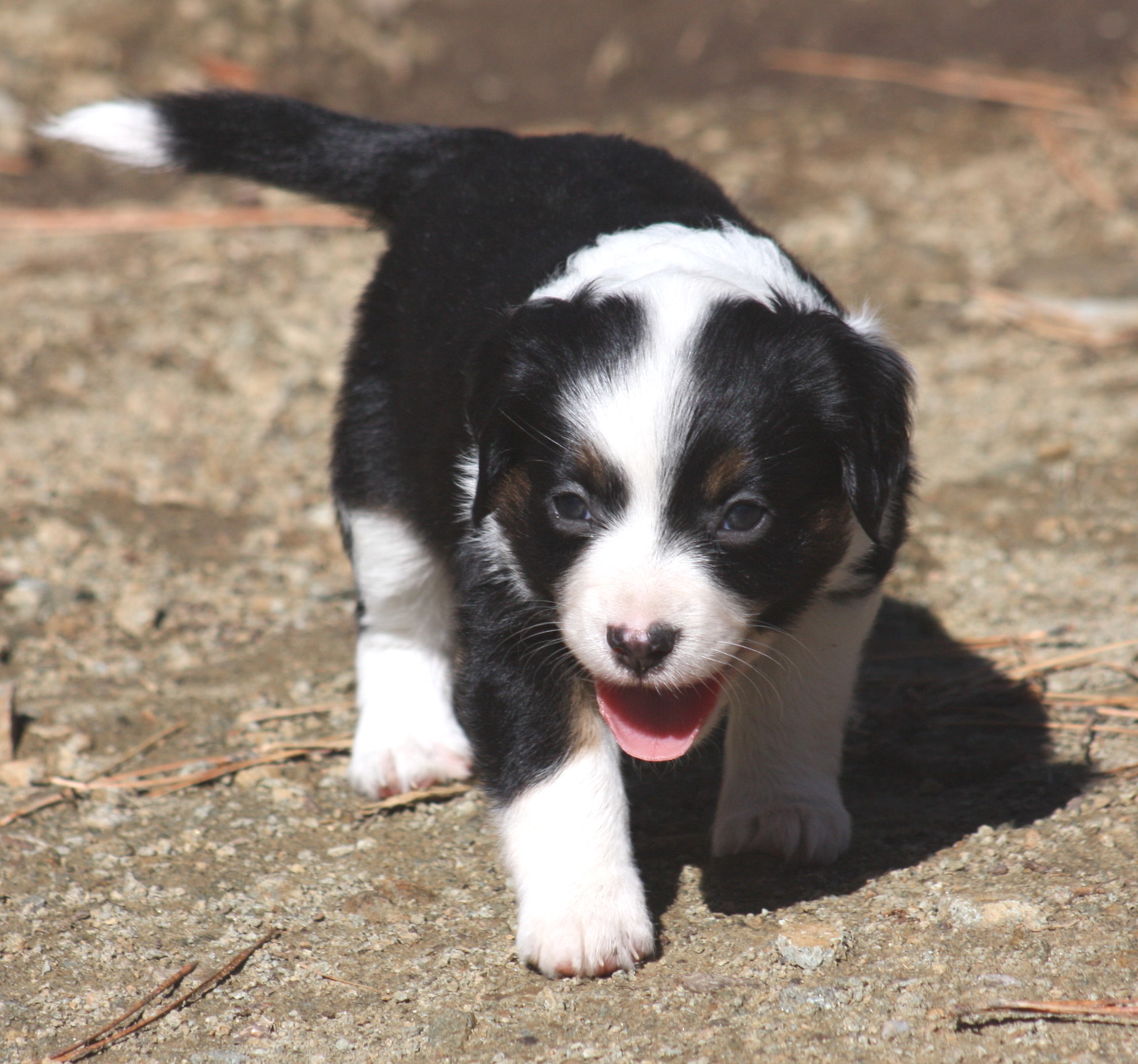 TITANIUM is a gift of cuteness and sweetness. She is our smallest puppy but doesn't know it and doesn't care. Her little tail never stops wagging. TITANIUM is available."
GILLY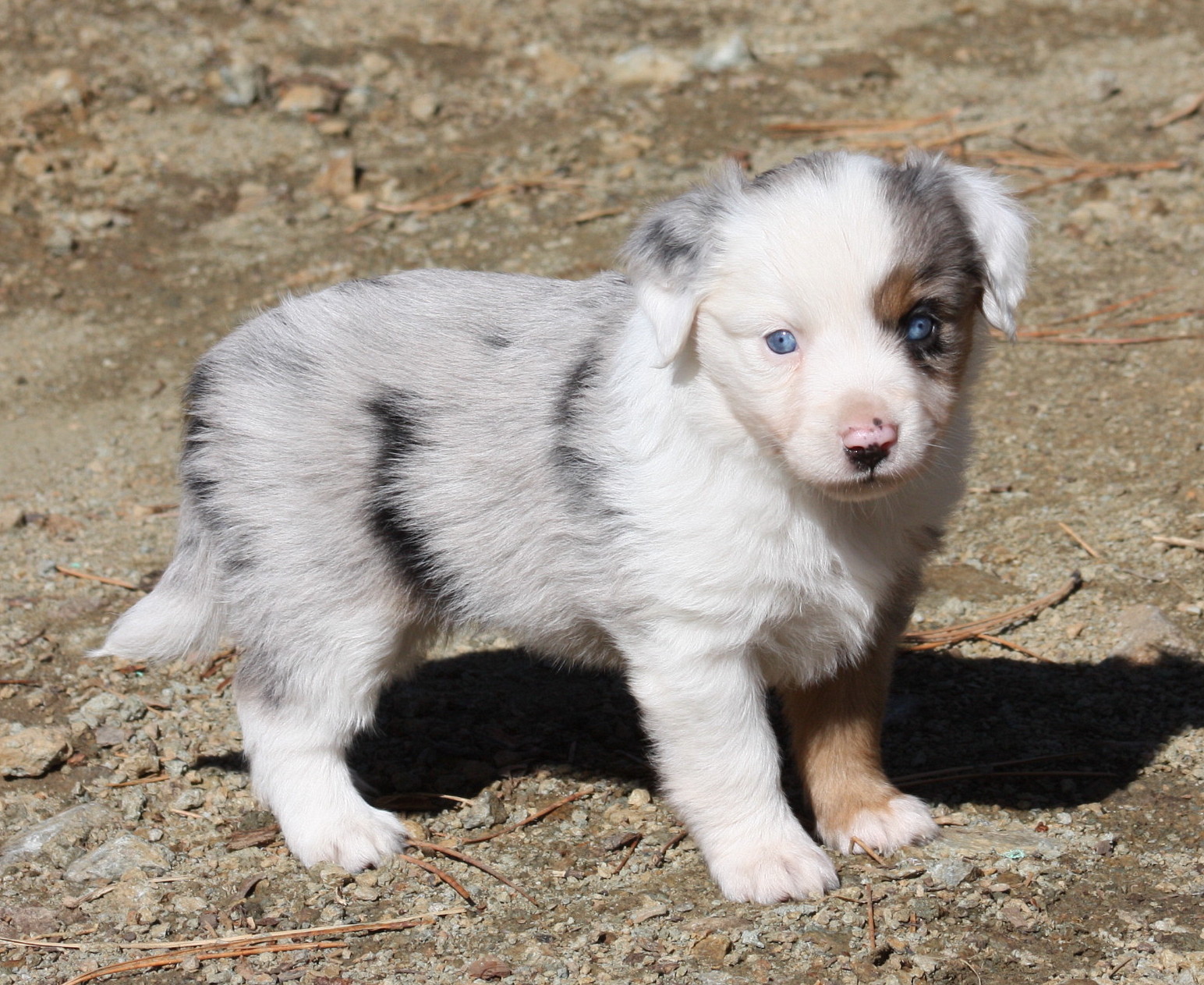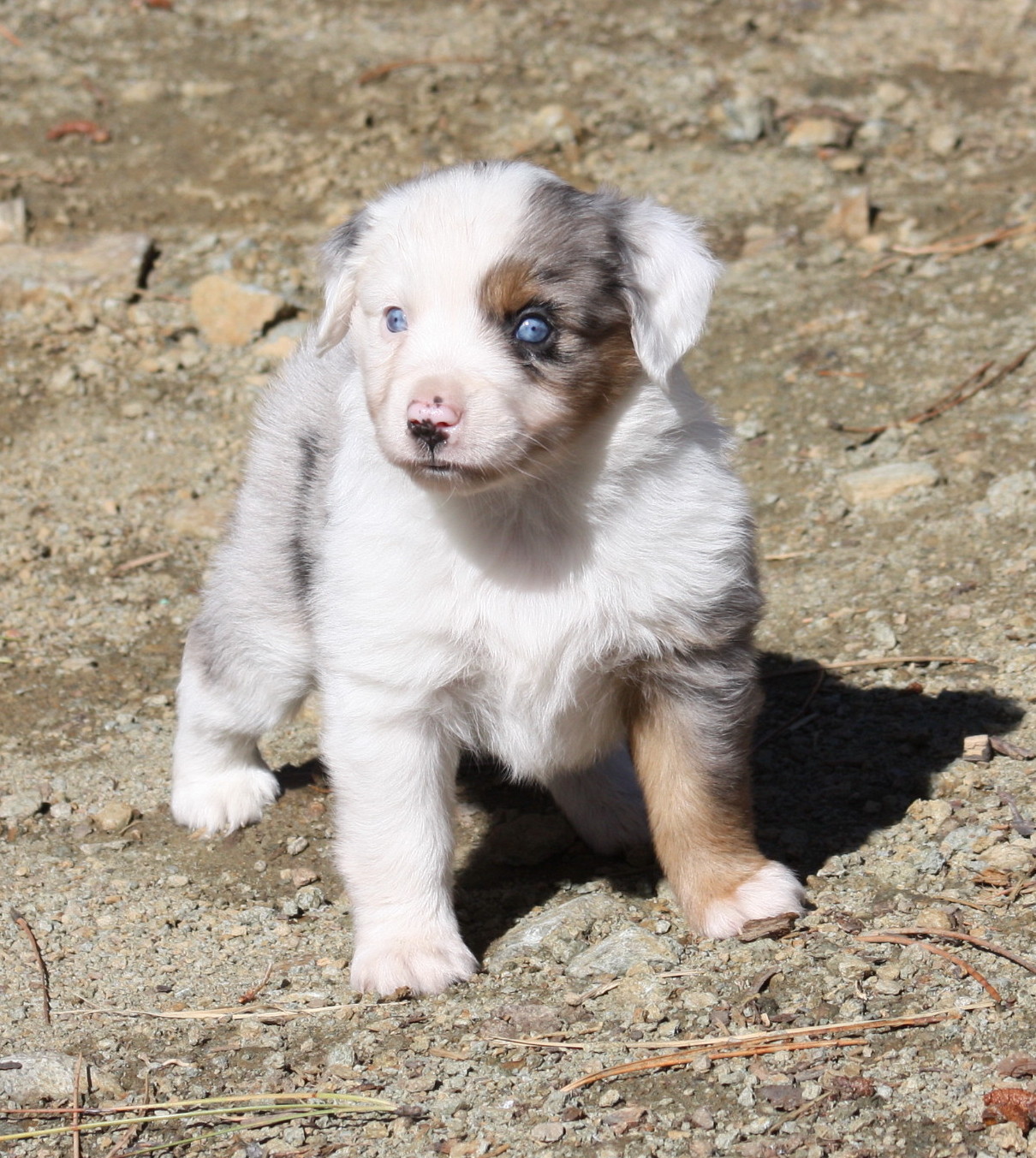 Our blue merle girl is already spoken for and her people are excited. Hard to beat a blue coat with lots of white and copper trim. GILLY is reserved.
ARROW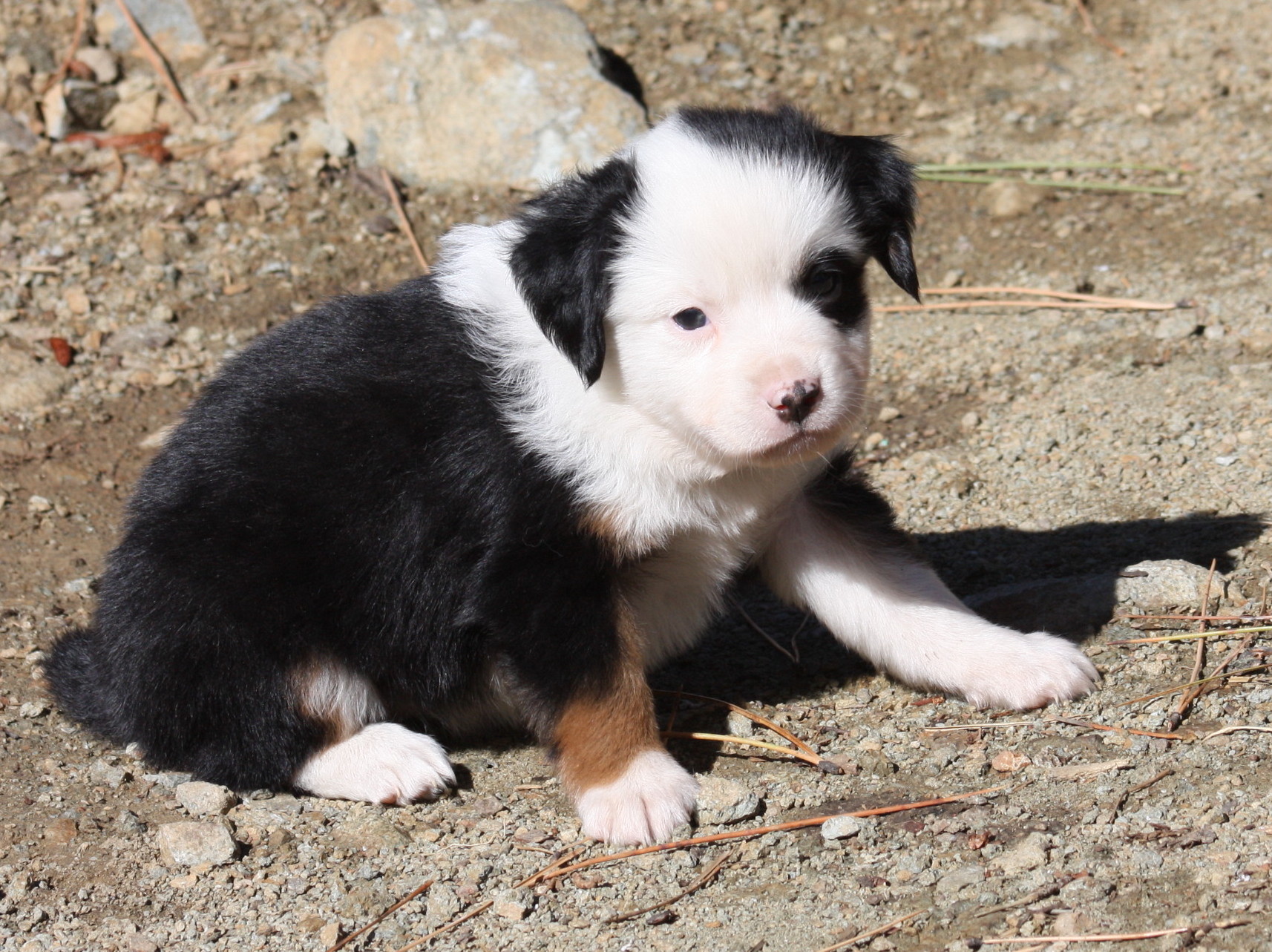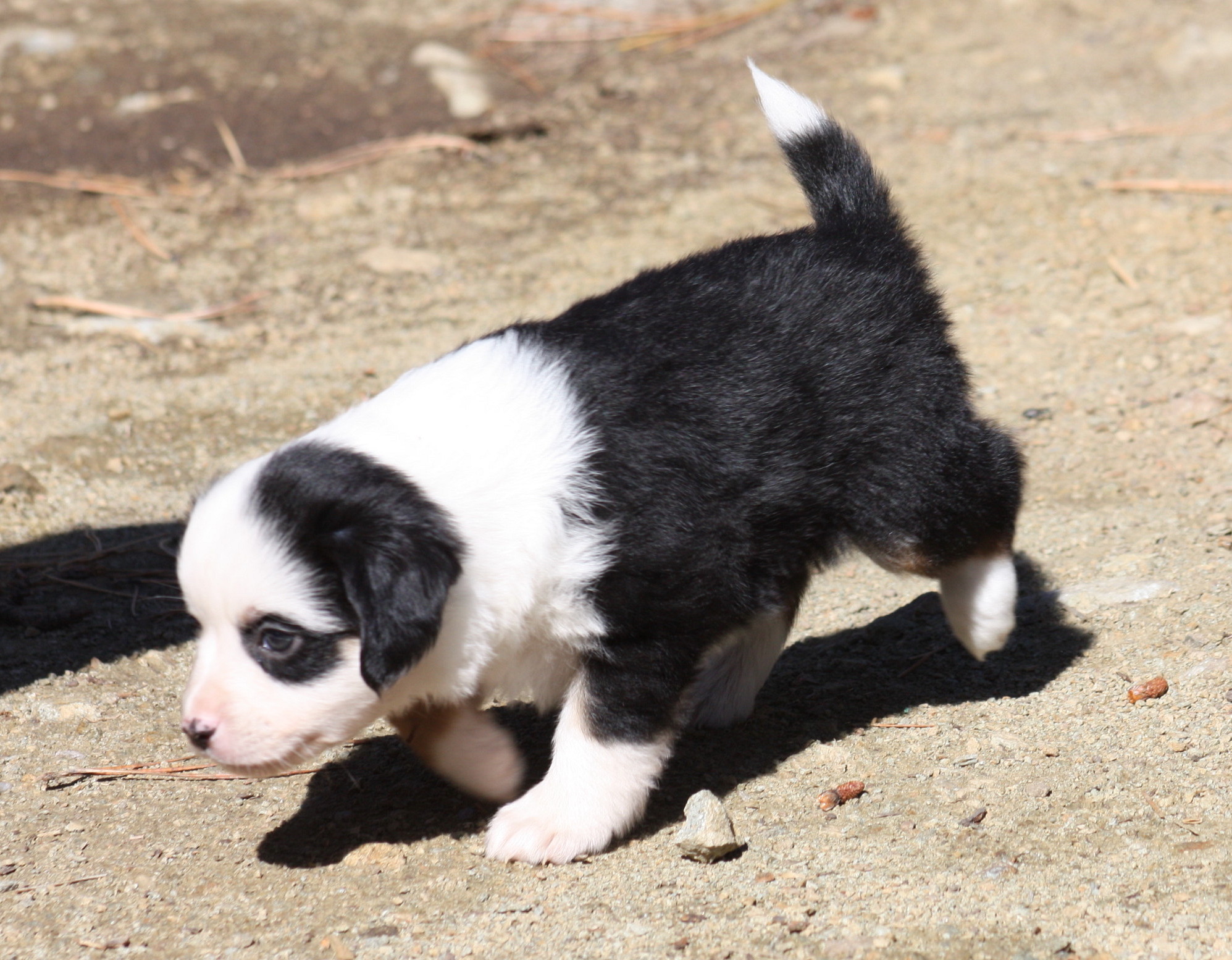 ARROW has this really cool looking eye patch which looks like an arrow. ARROW is a black tri girl and is available to cuddle with you, play games, and generally be a great pal.
BLESS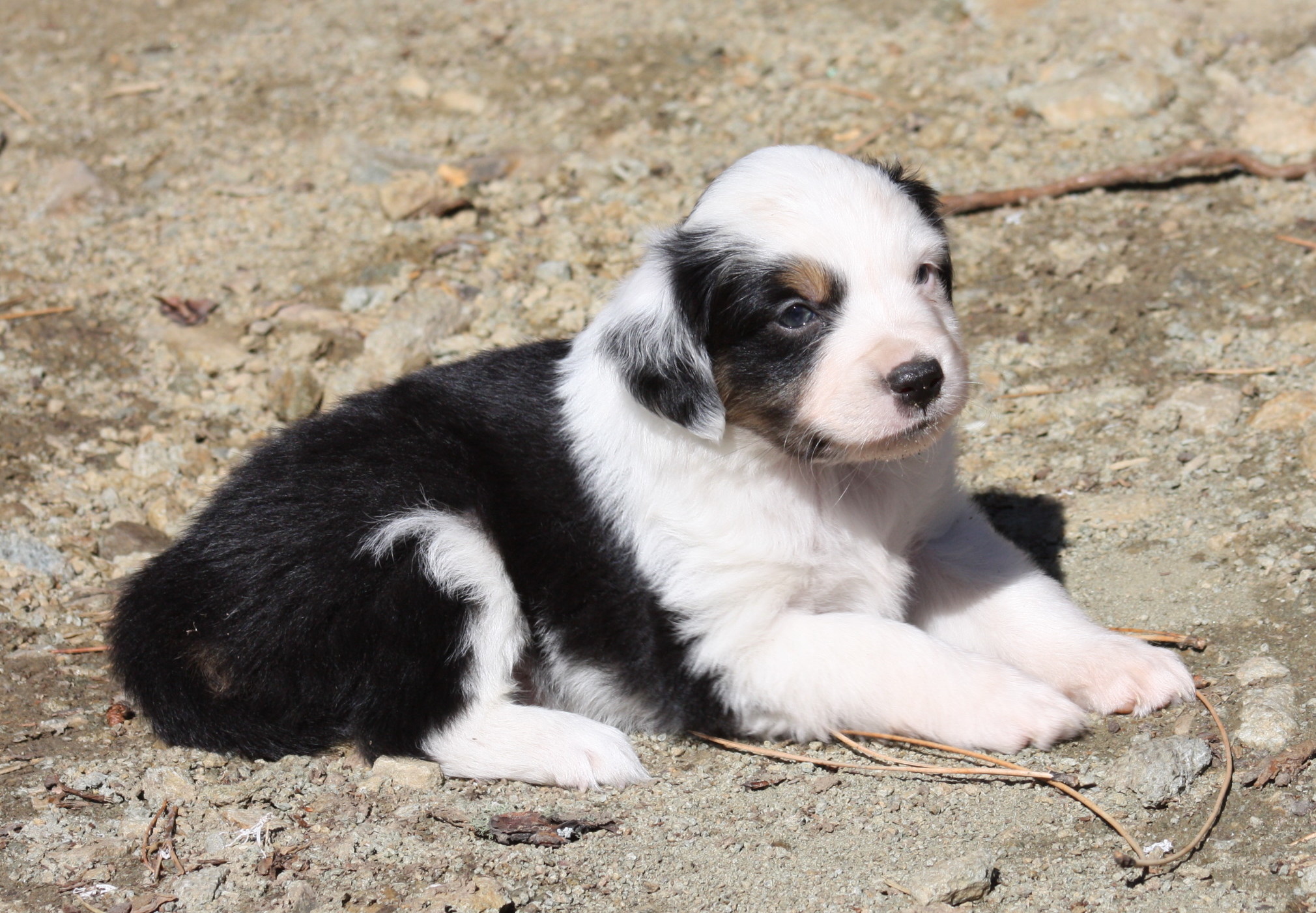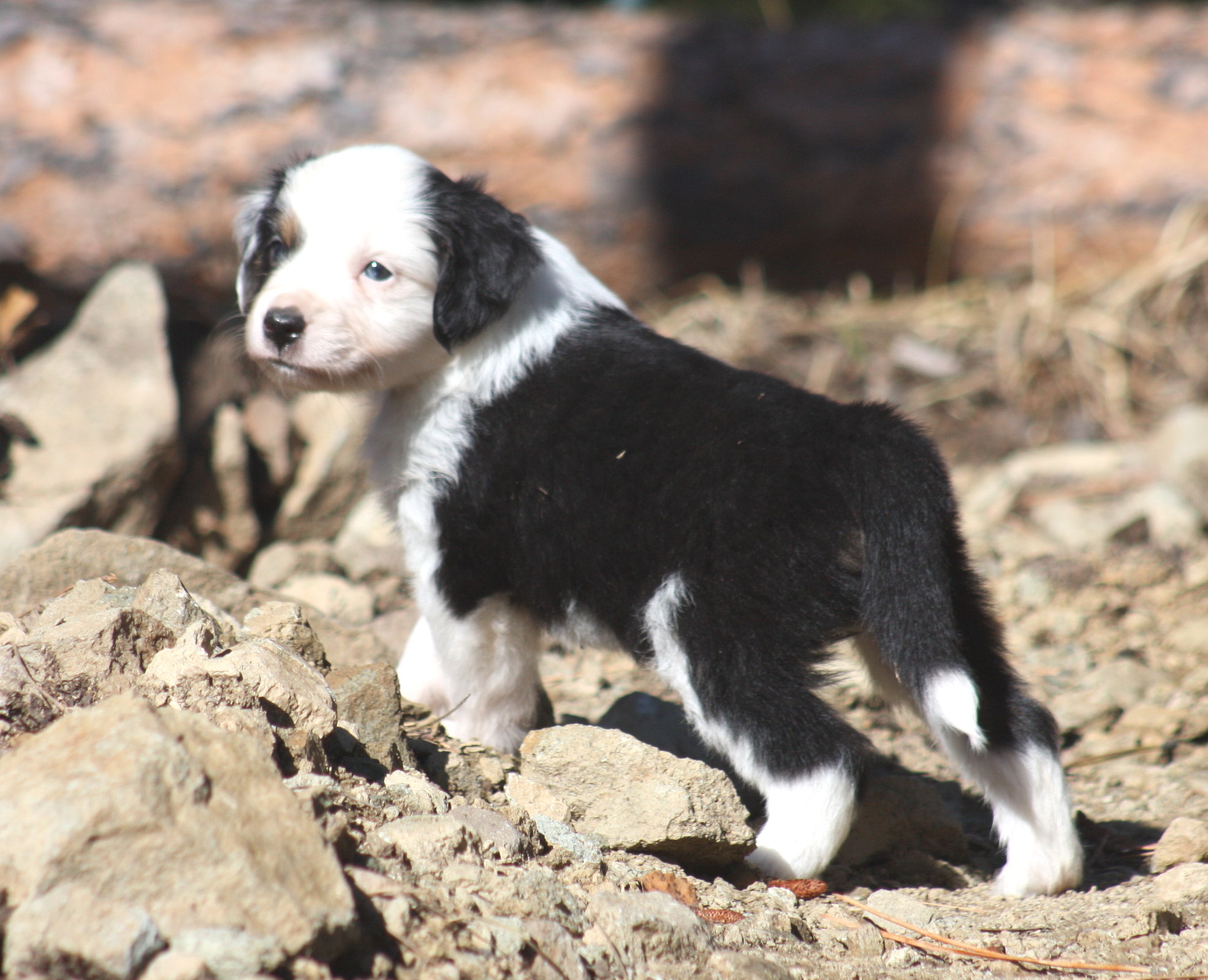 Here is BLESS, one of our two black tri boys. BLESS is already showing that he is a loyal and confident puppy. He is flashy and he is available.
RUGER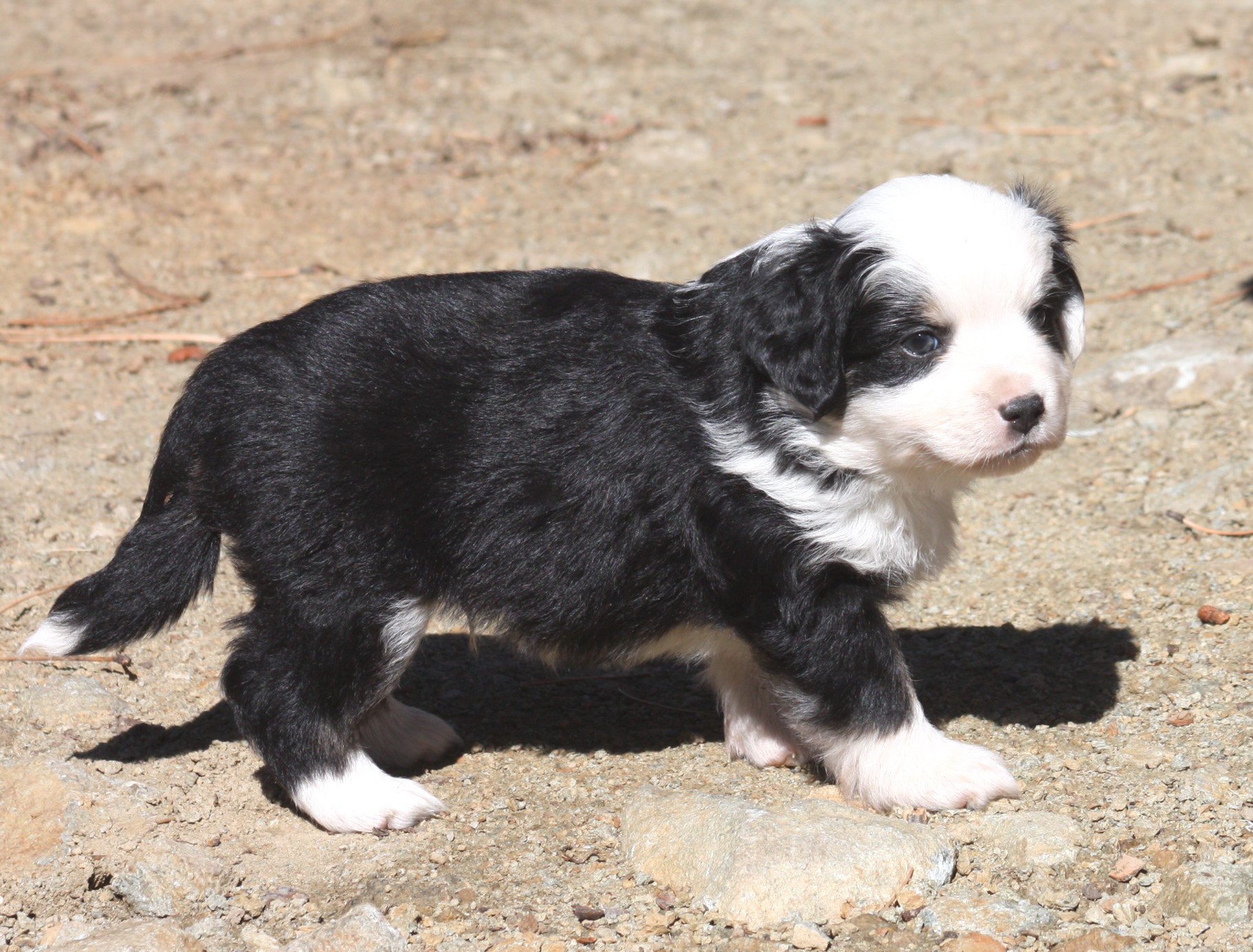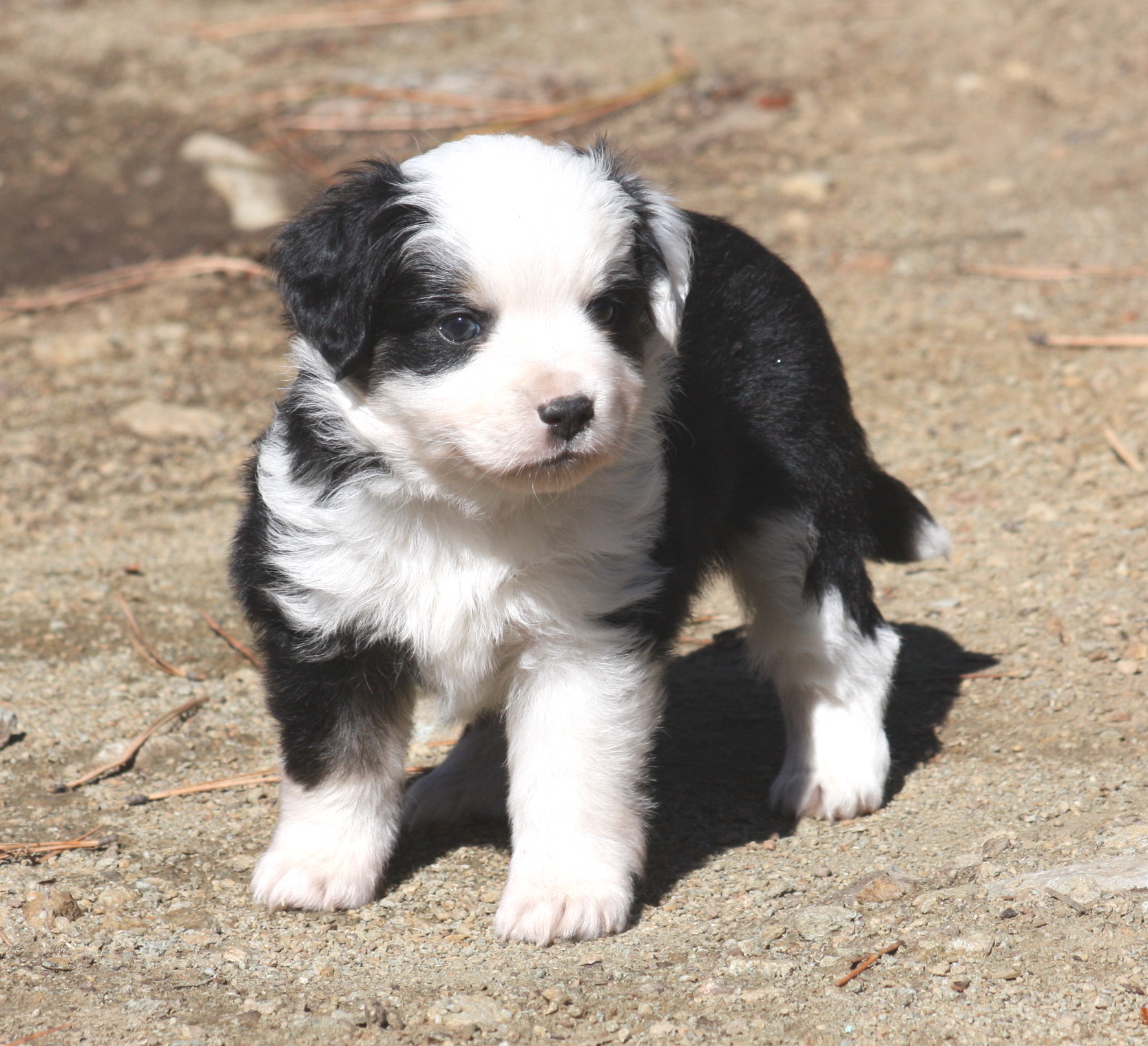 Introducing RUGER, a super handsome black tri boy. He is content to play by himself but comes for cuddles too. He will be a fine friend for you and your family. RUGER is available.