LARKSPUR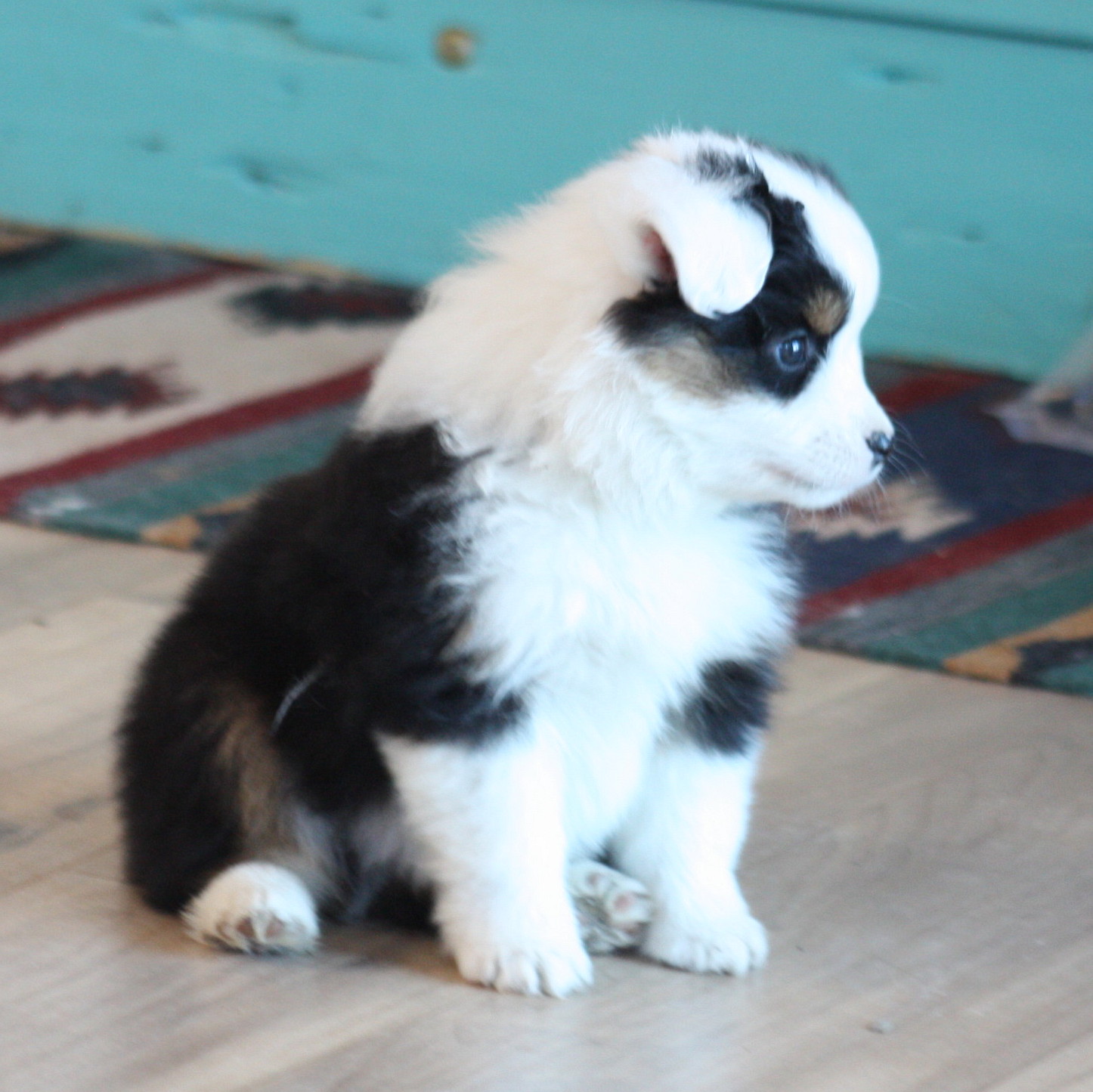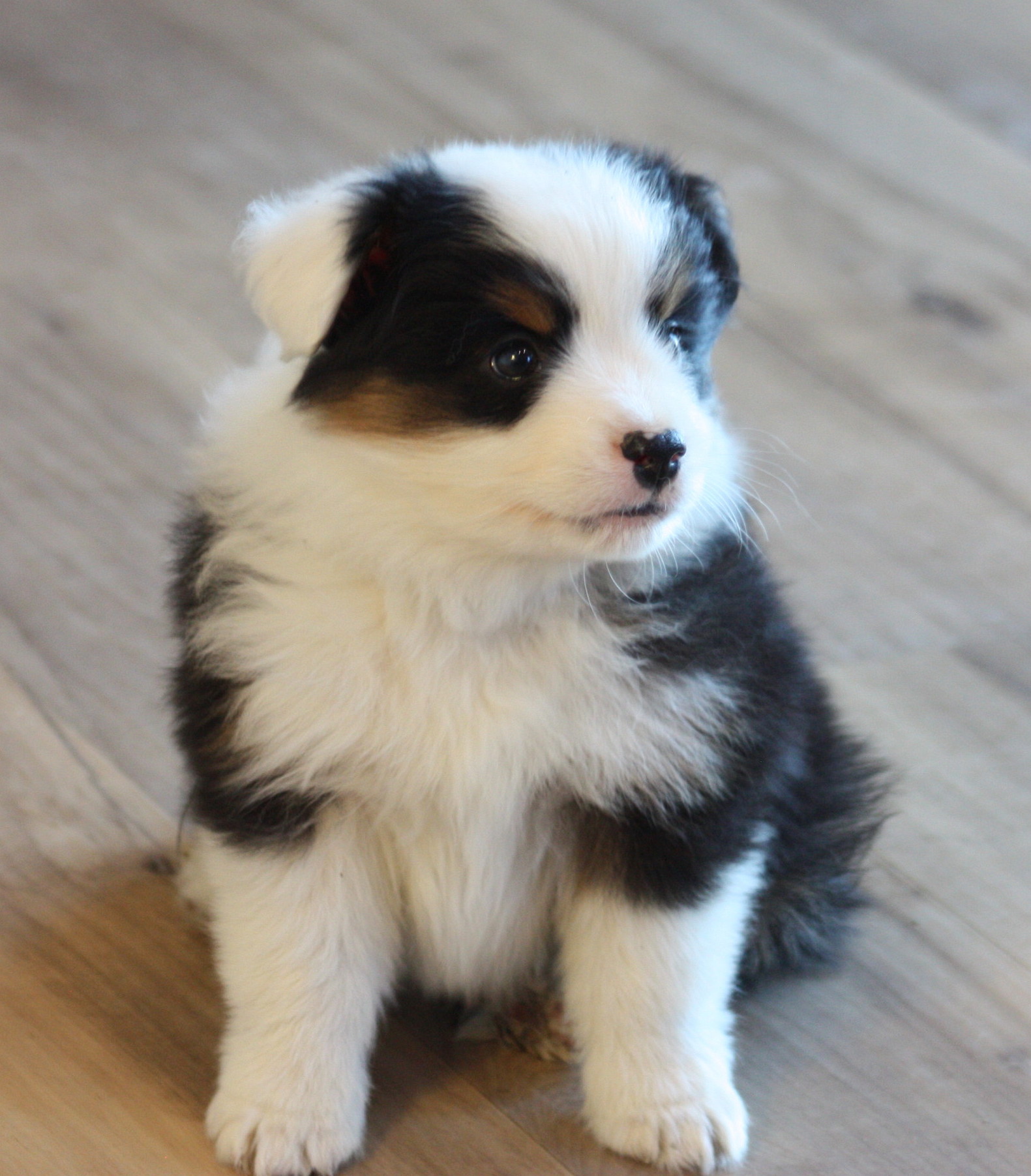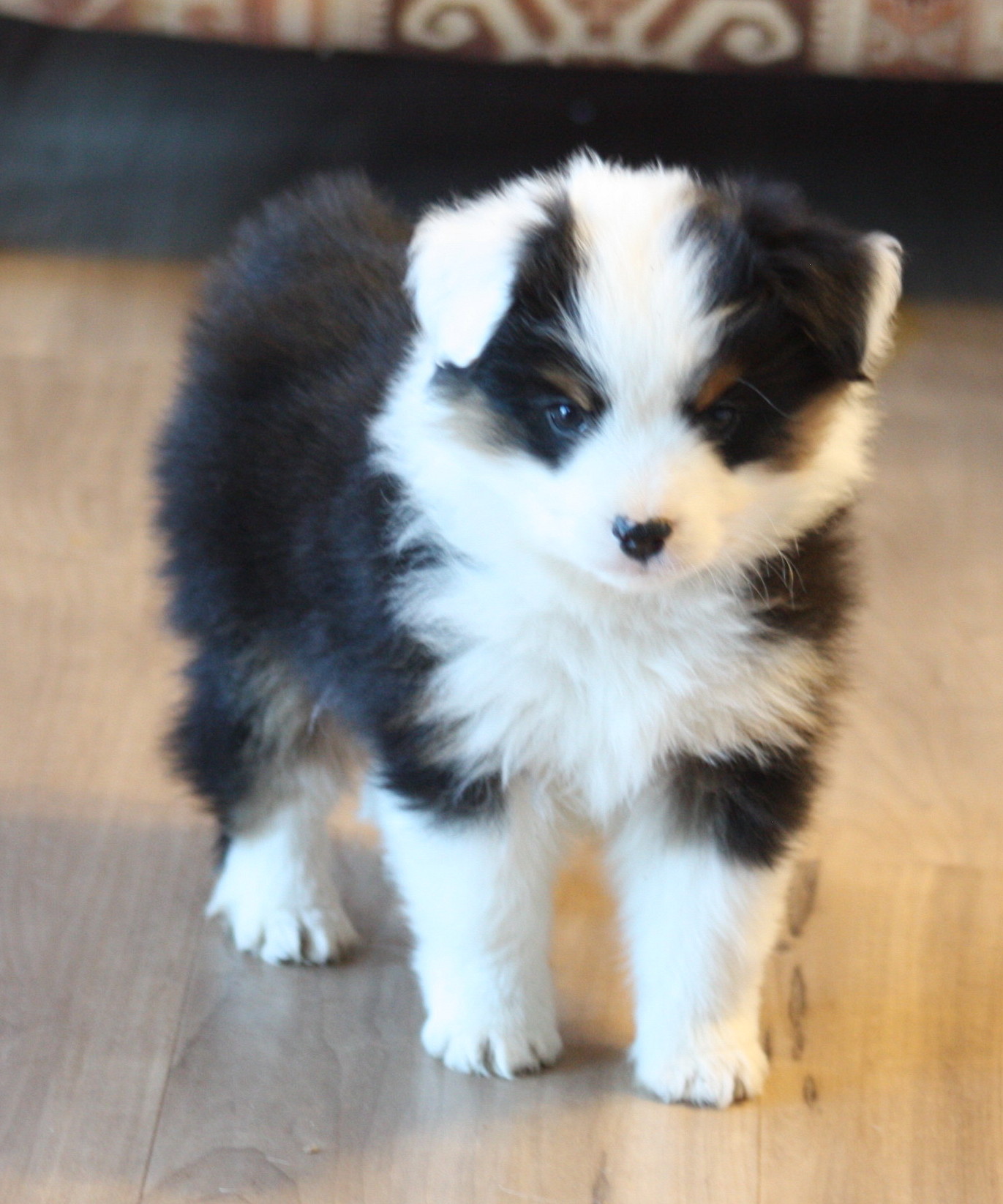 Among our pretty Prairie Wildflowers litter is LARKSPUR, a black tri boy with lots of flashy white trim. LARKSPUR is playful and rather dazzling to look at. LARKSPUR is available.
INDIAN PAINTBRUSH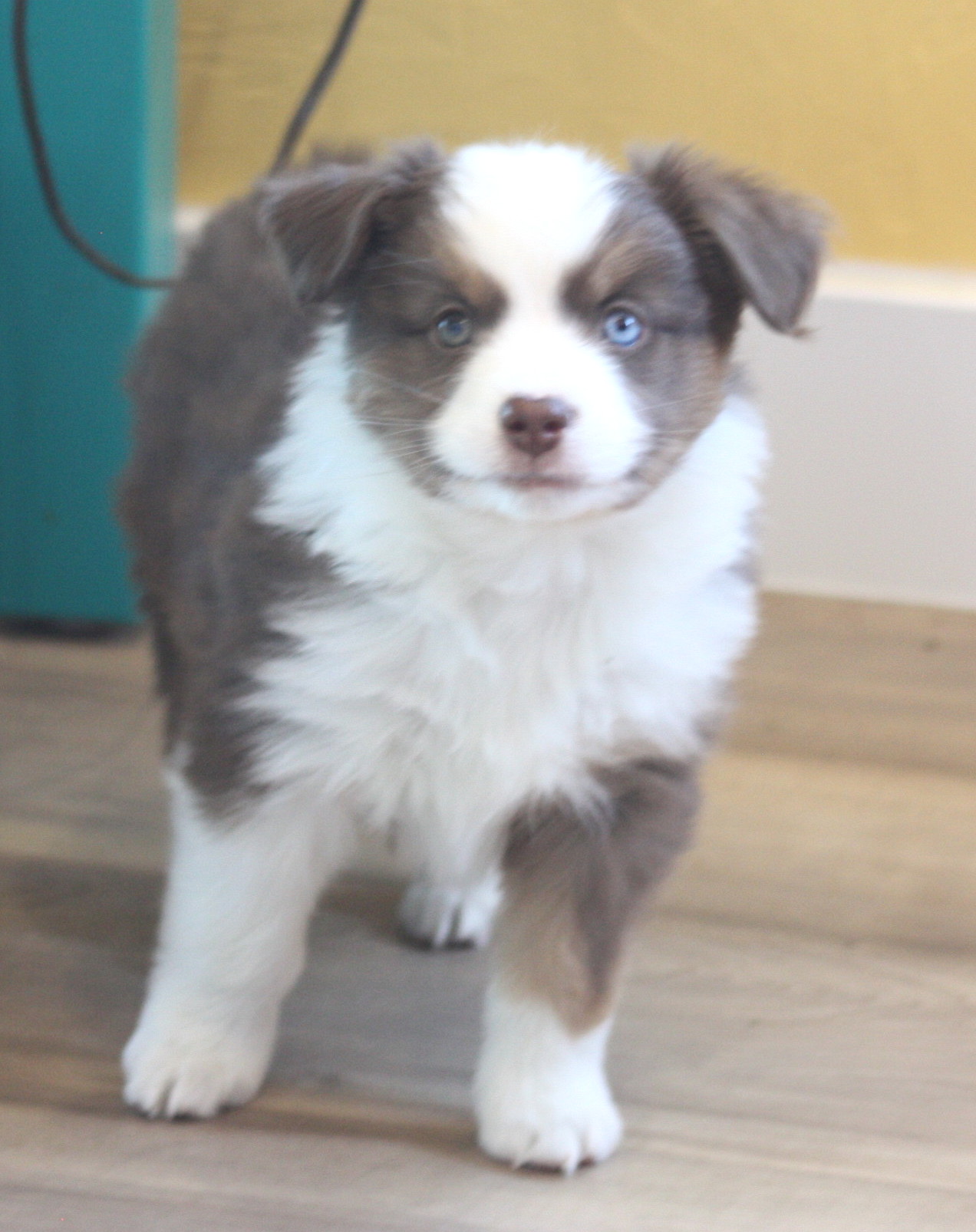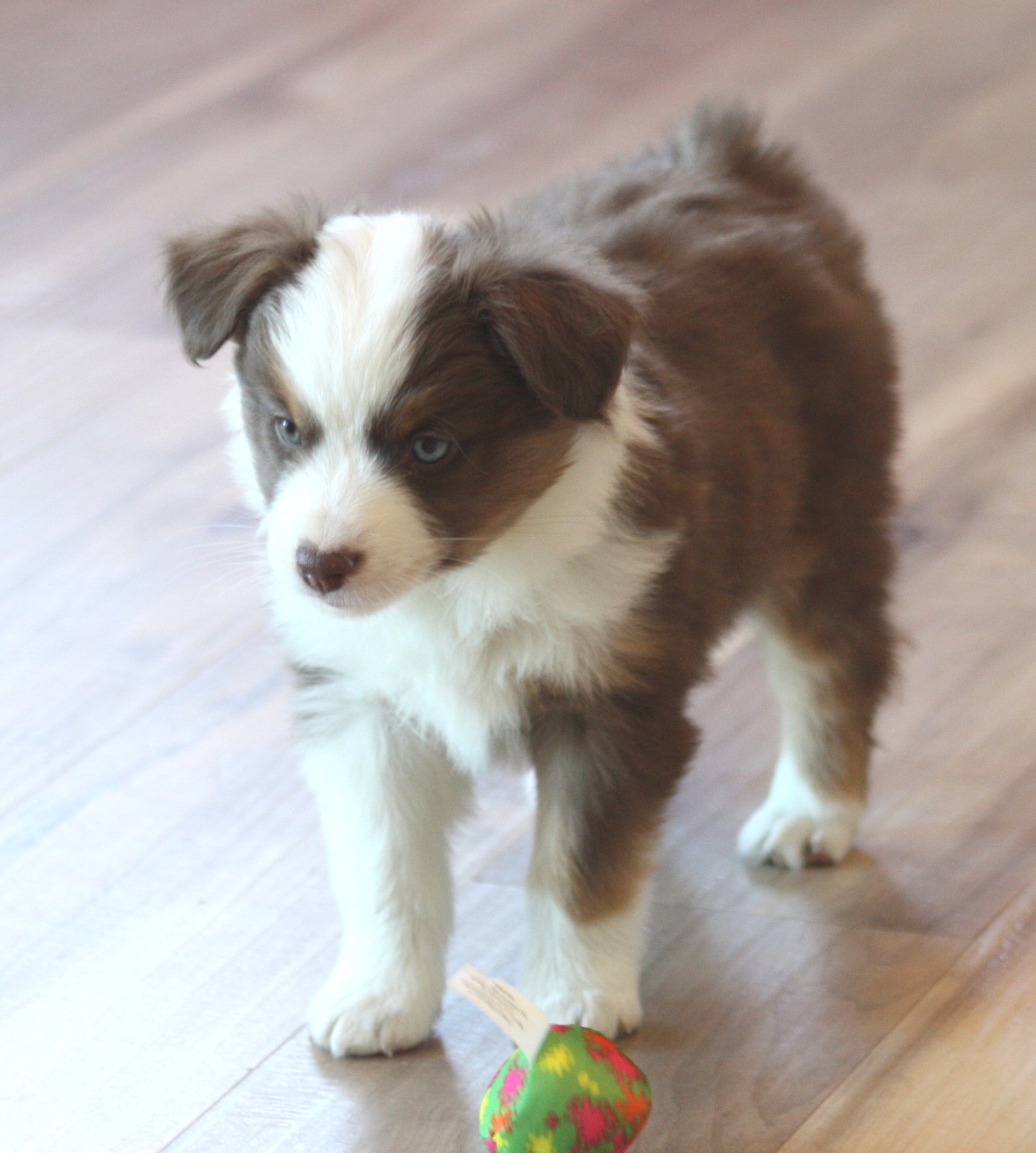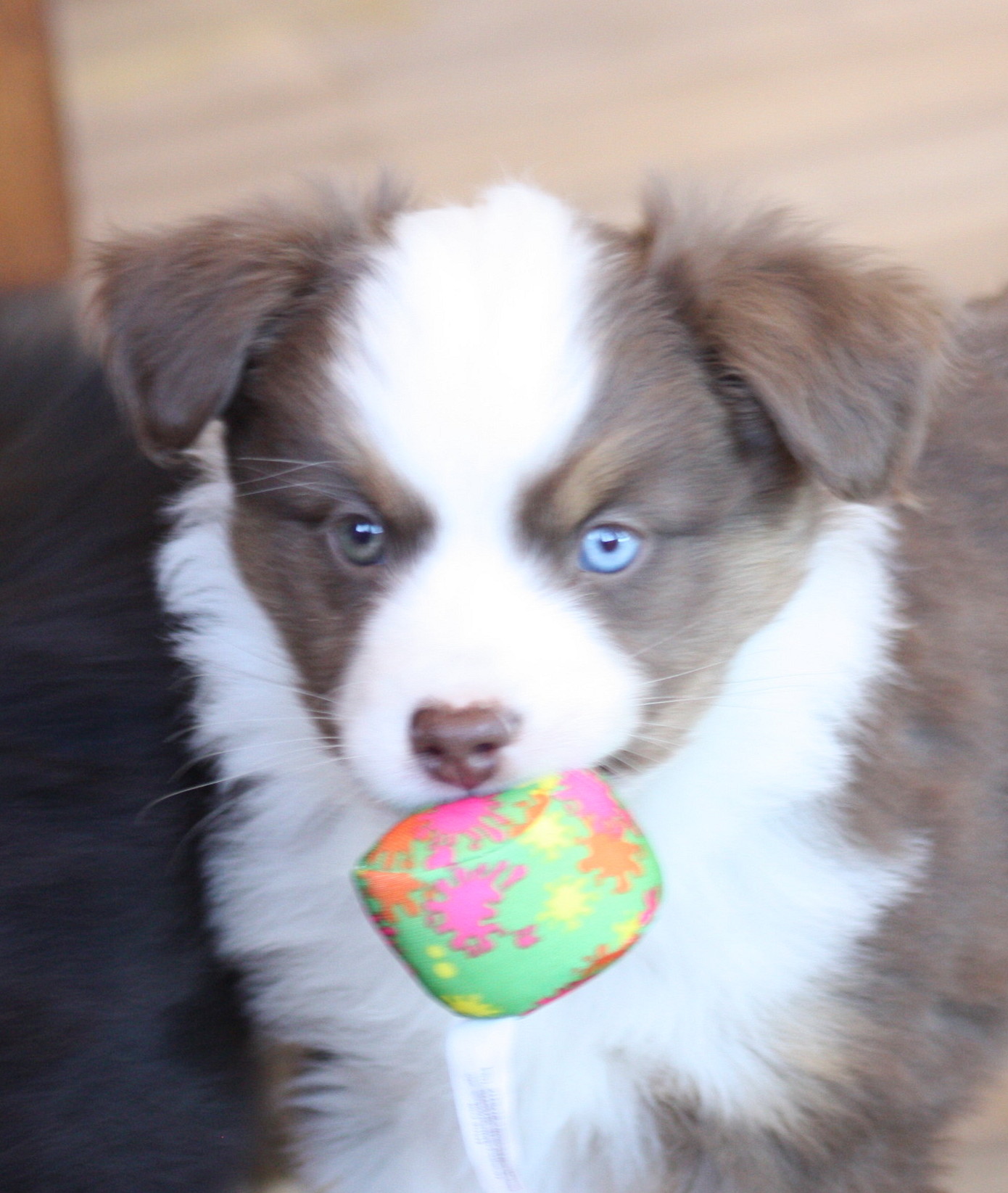 INDIAN PAINTBRUSH, of course, had to be red. She is a very pretty red tri girl with impressive white and copper markings. She is definitely a classic in miniature. INDIAN PAINTBRUSH is available.
BLAZING STAR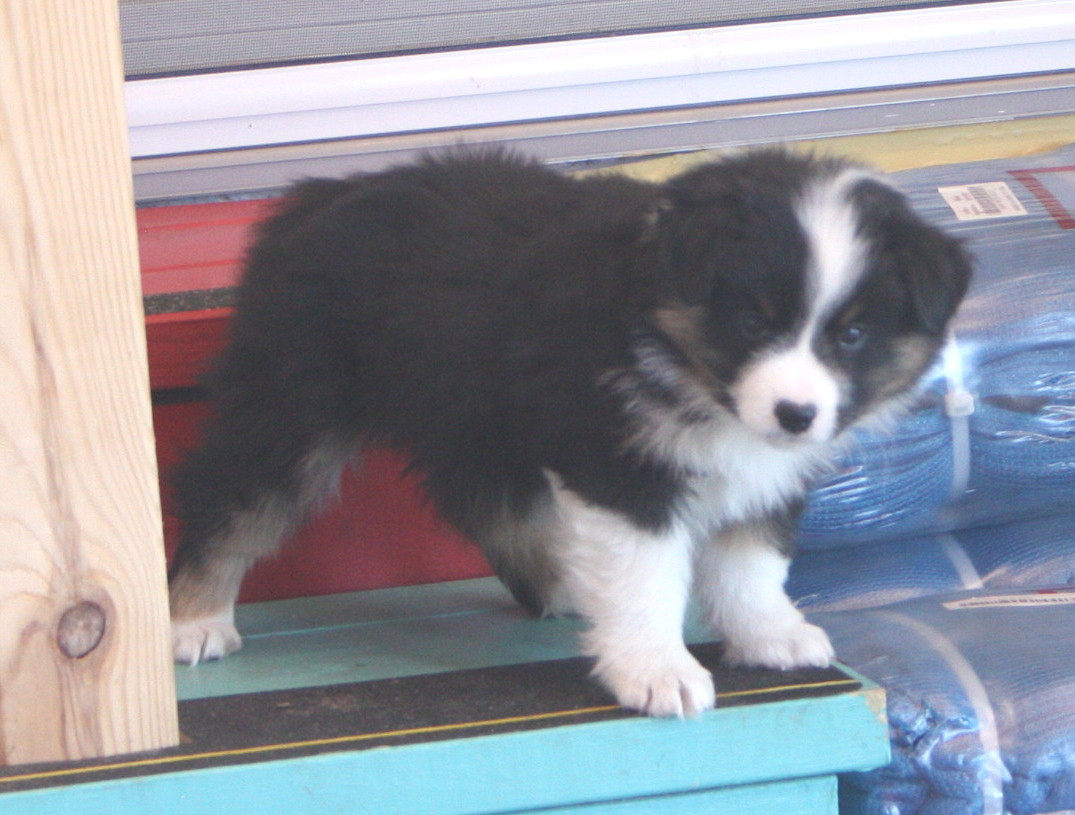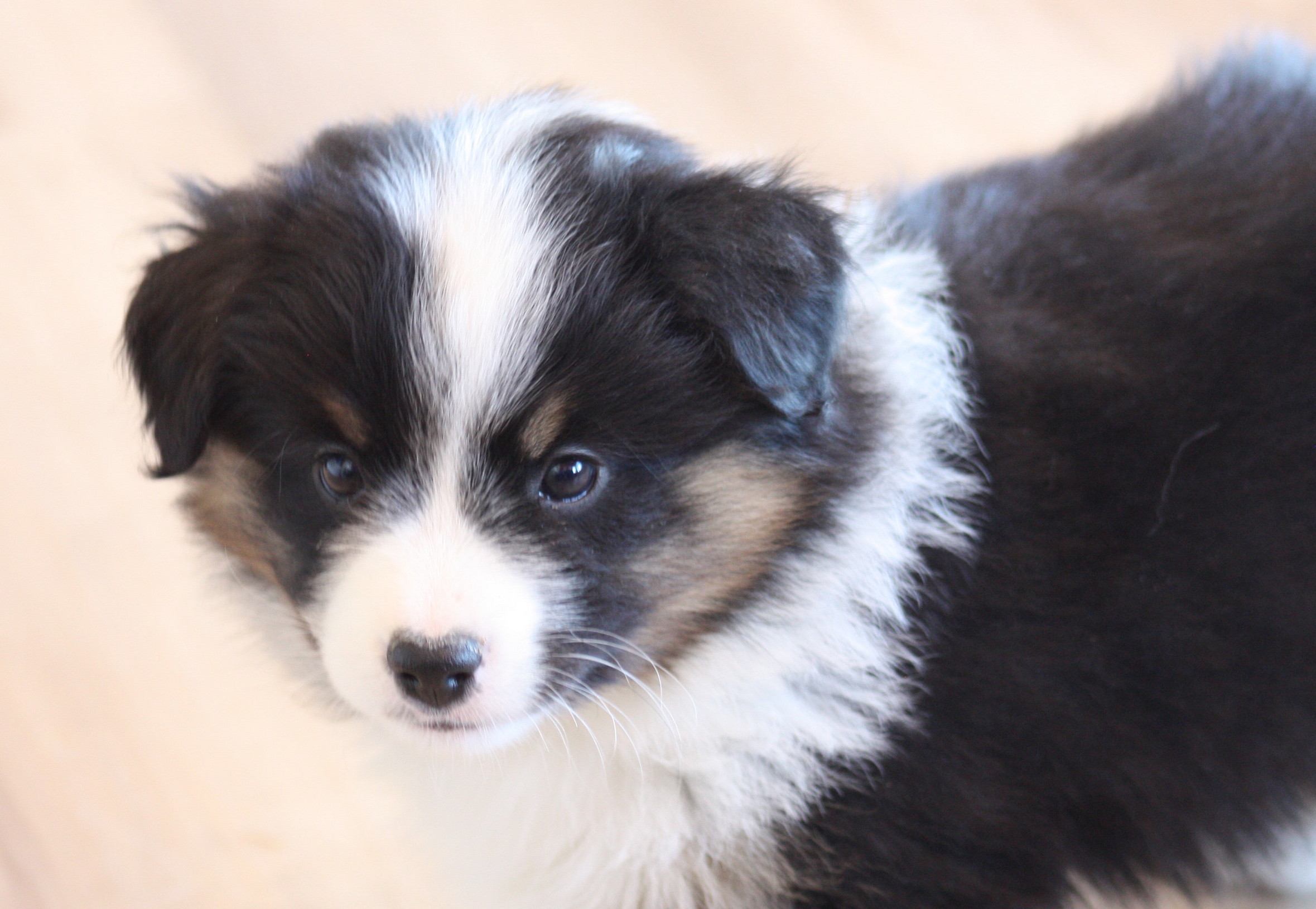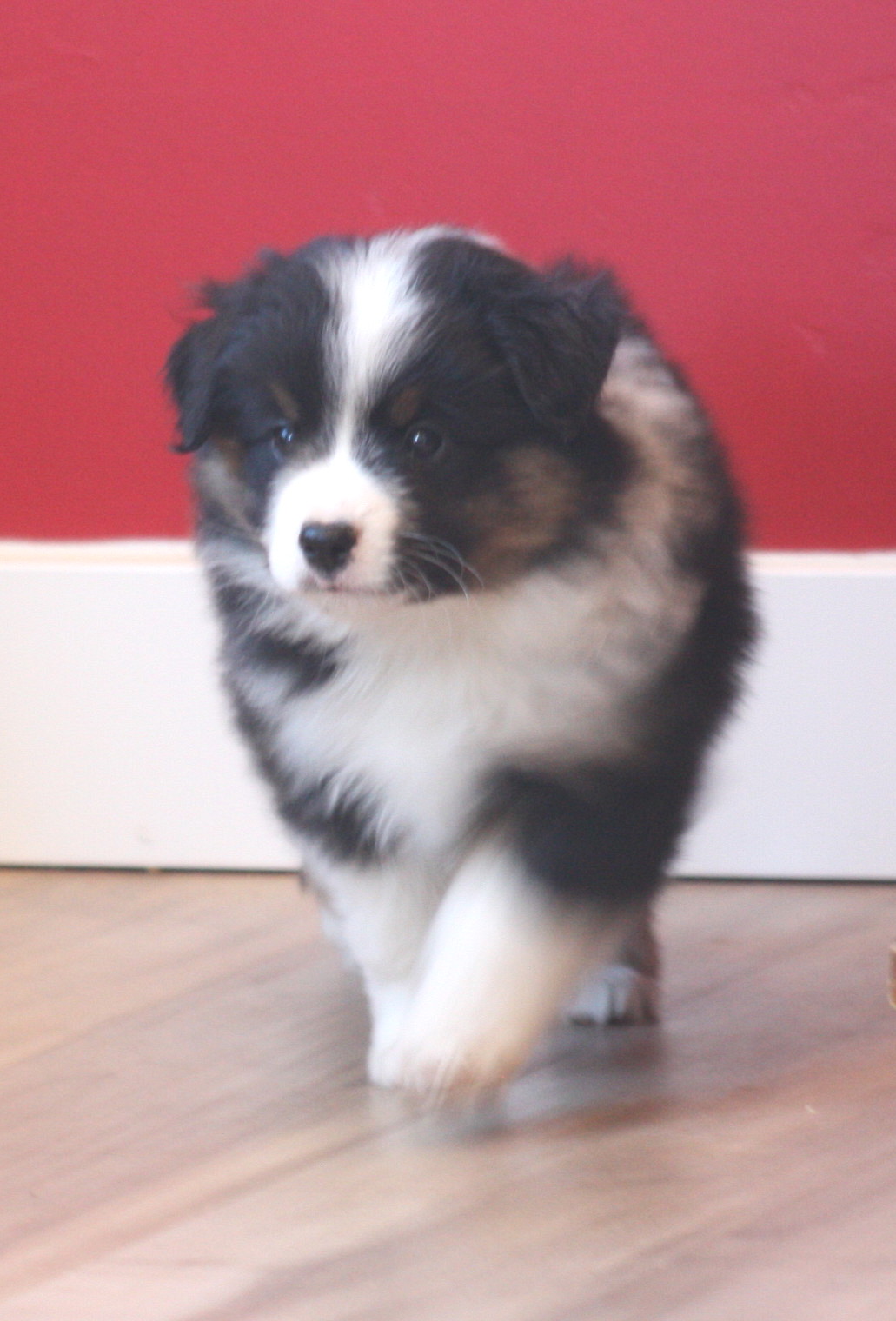 BLAZING STAR is Bling's second black tri boy. He is bound to be your best and cutest friend and he is certainly a fine example of black tri coloring. BLAZING STAR is available.
SILVERLEAF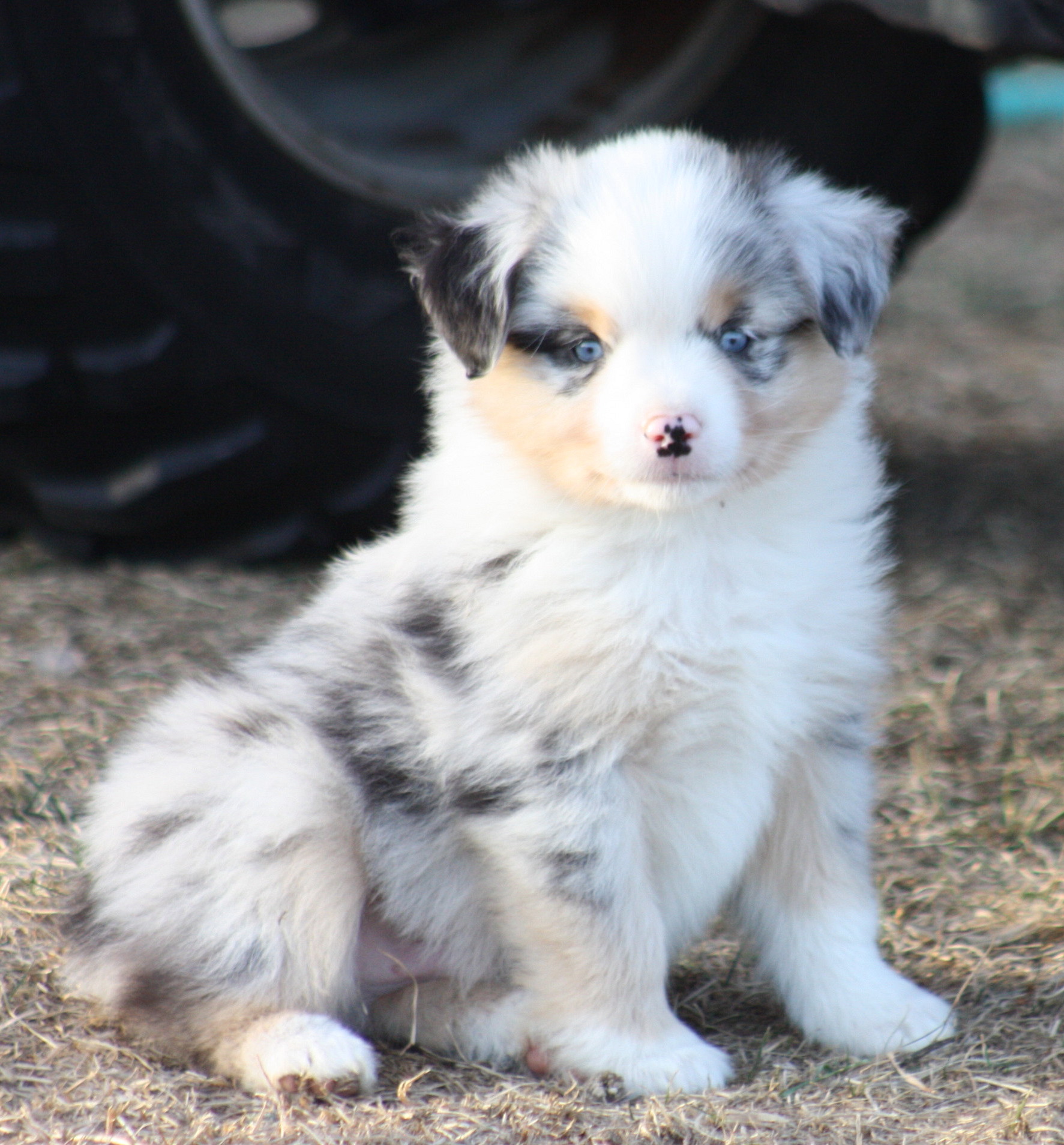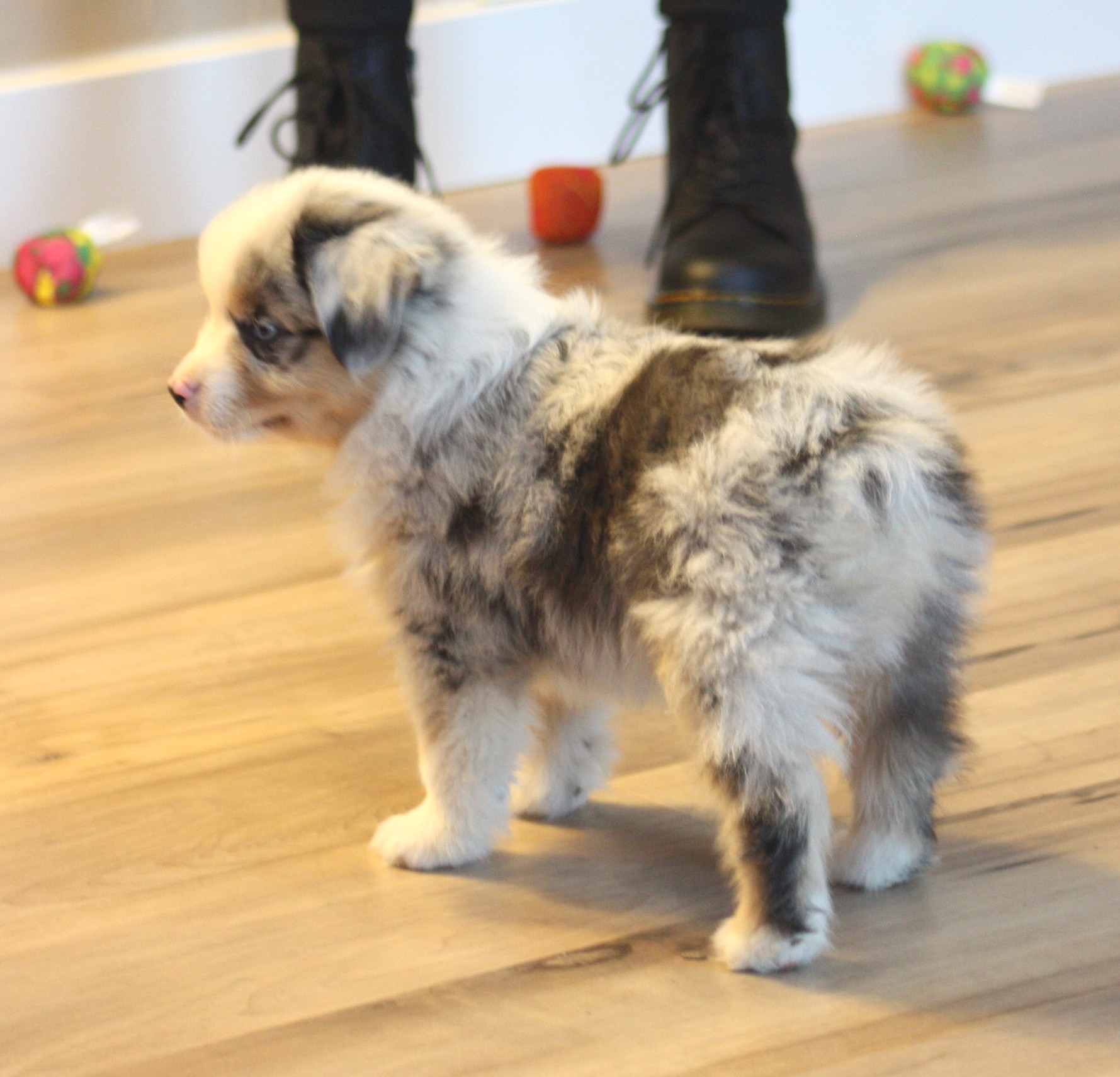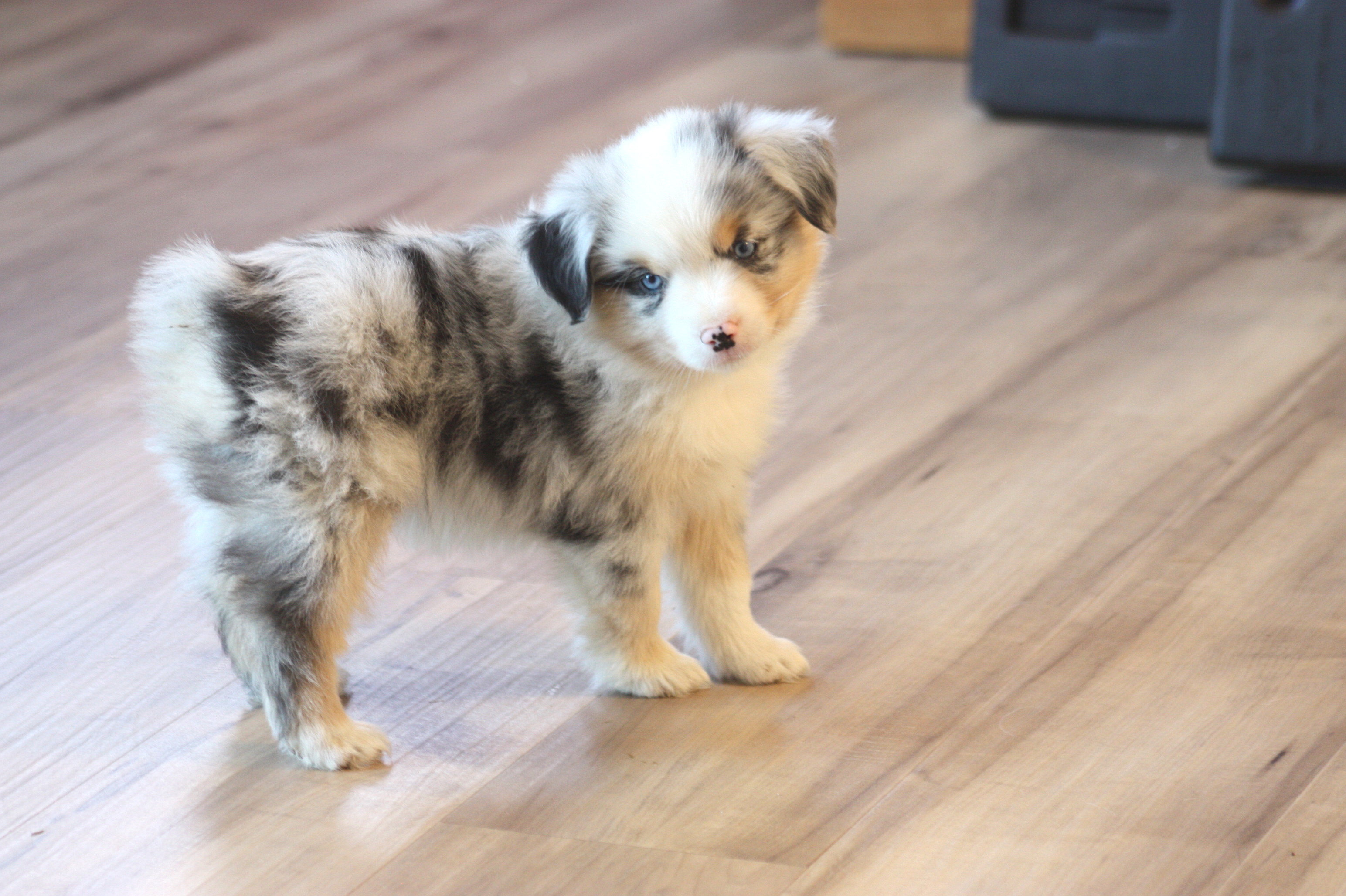 Our fourth puppy is a blue merle boy. It is a bit too early to tell his eye color but his markings are terrific. He will be a knock out and your best pal. SILVERLEAF is available.