LITTER NUMBER TWO IS ALSO BY AKC CHAMPION DURANGO AND OUT OF BLUEGRASS DIXIE
DIXIE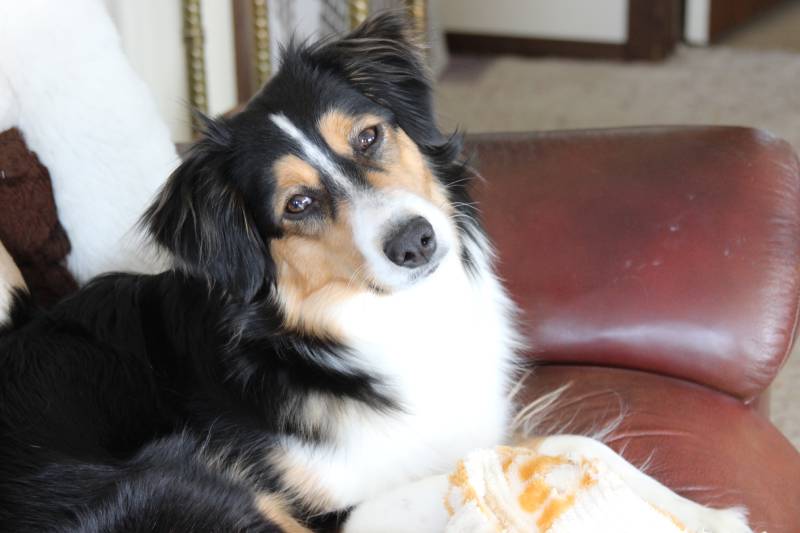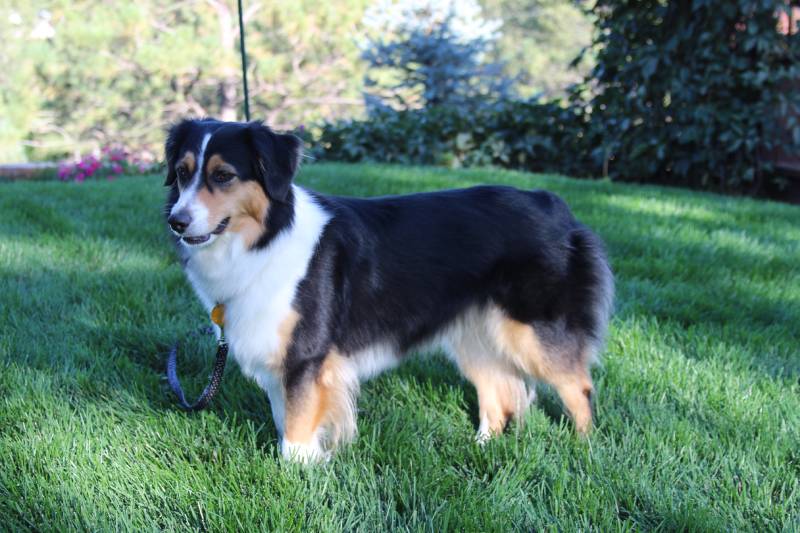 Dixie's and Durango's children number seven and are gorgeous too! Dixie was born to be a mom and is gentle and devoted to her little family and to her people family. She has two black tri girls, a red tri girl, two black tri boys, a blue merle boy and a blue merle girl. Again, we will present photos for you very soon. In the mean time, let us know your preferences!!!
YELLOW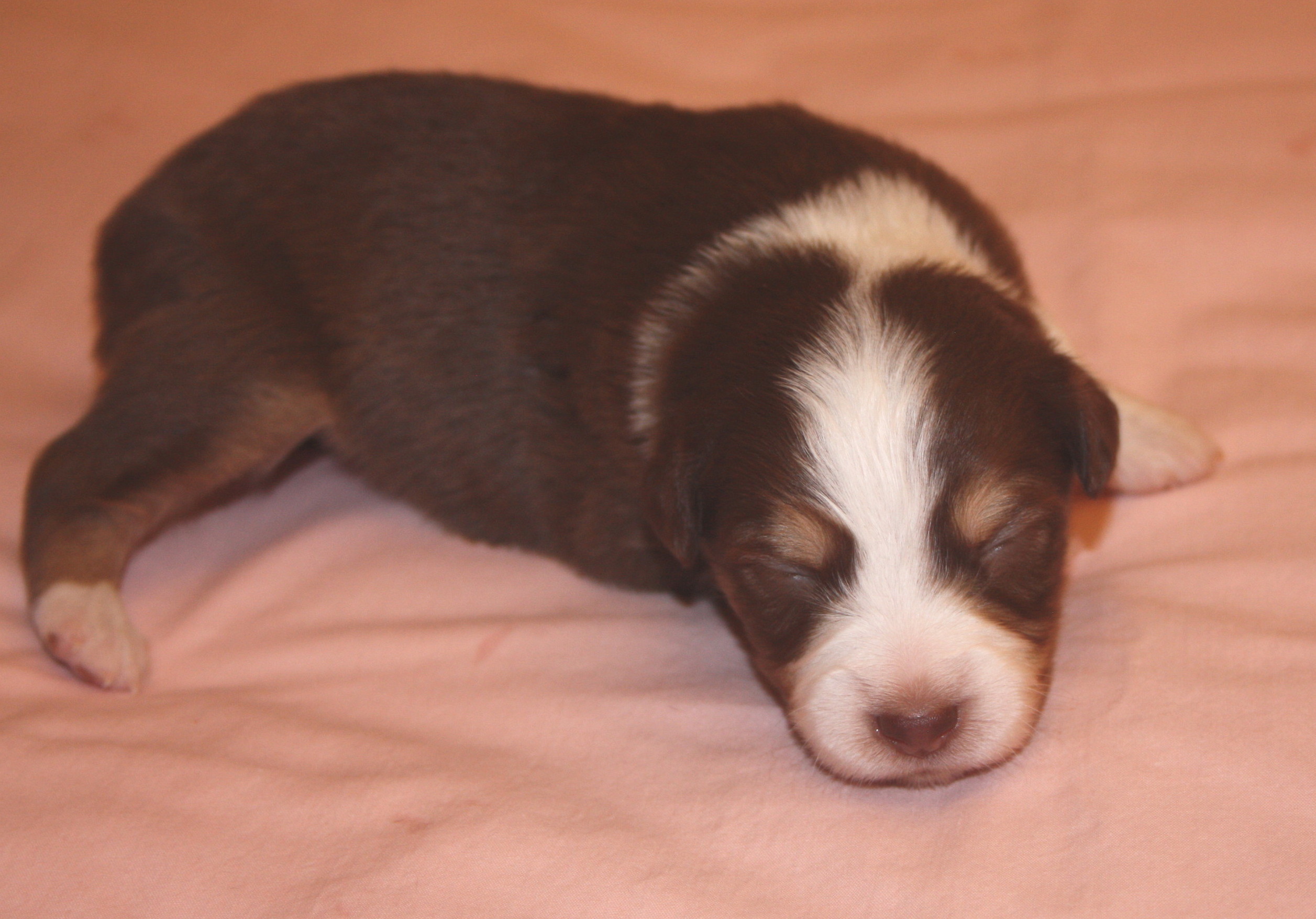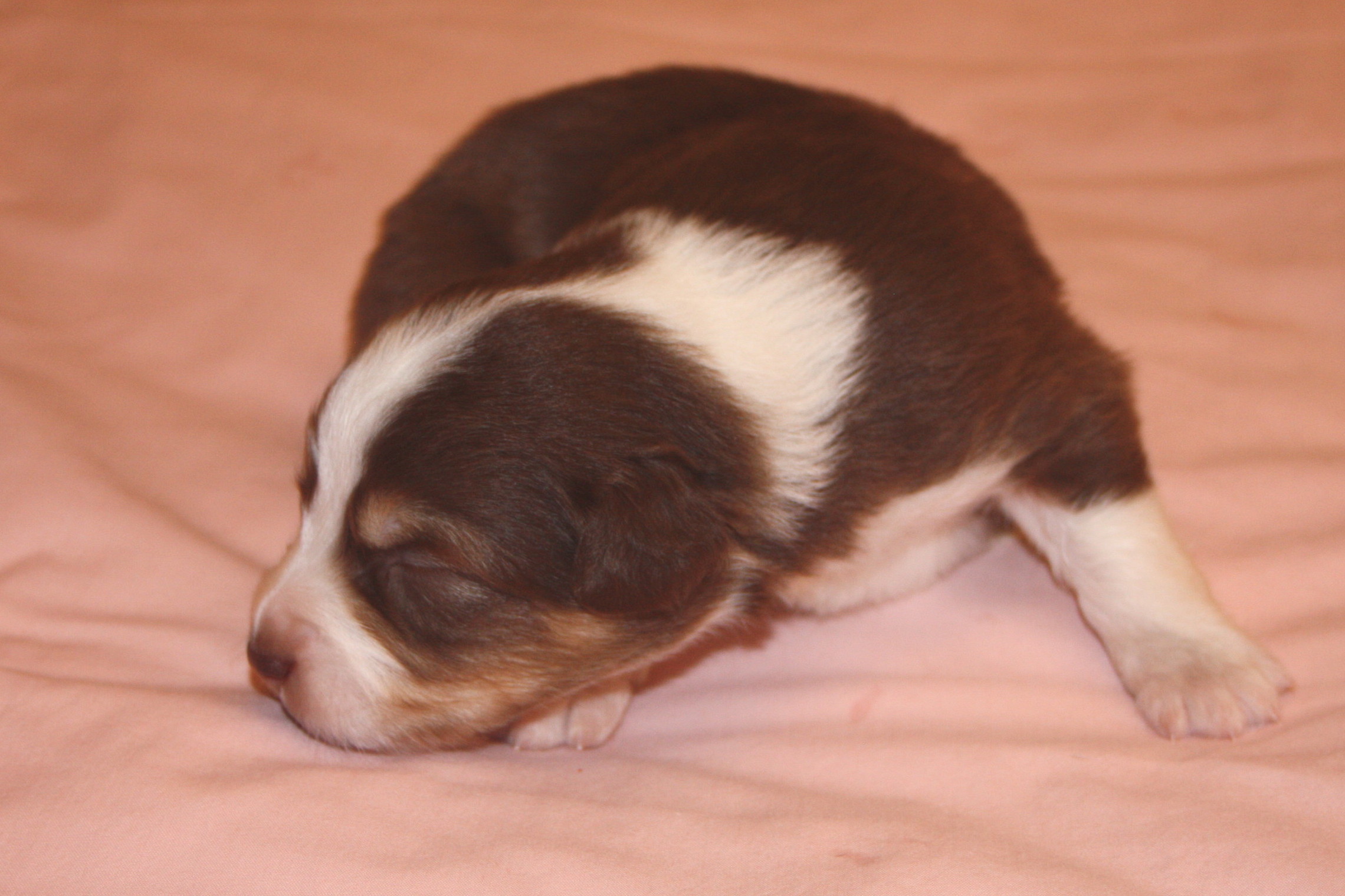 YELLOW is the name of this shiny and gorgeous red tri girl. She is quite irresisable and YELLOW is available.
LIME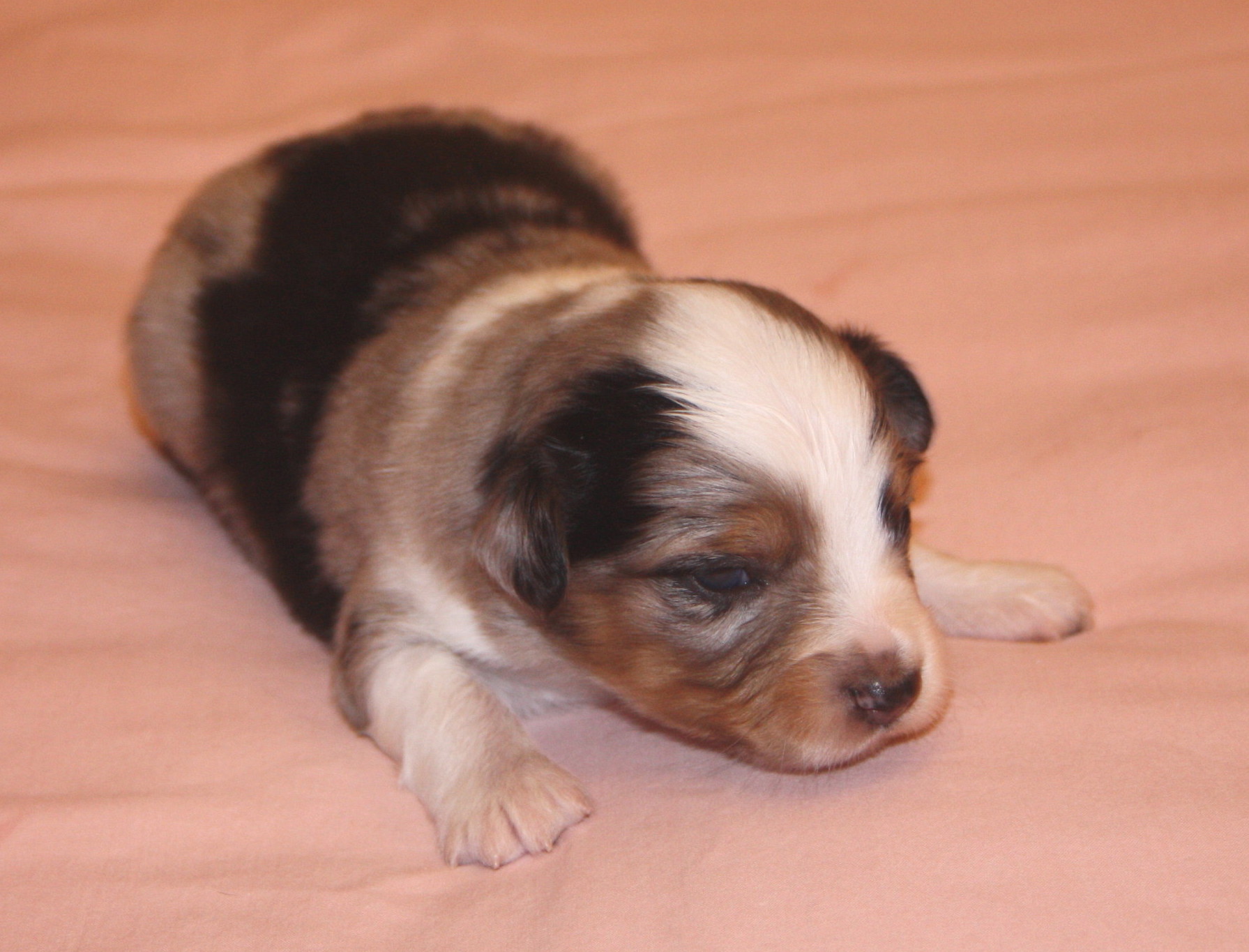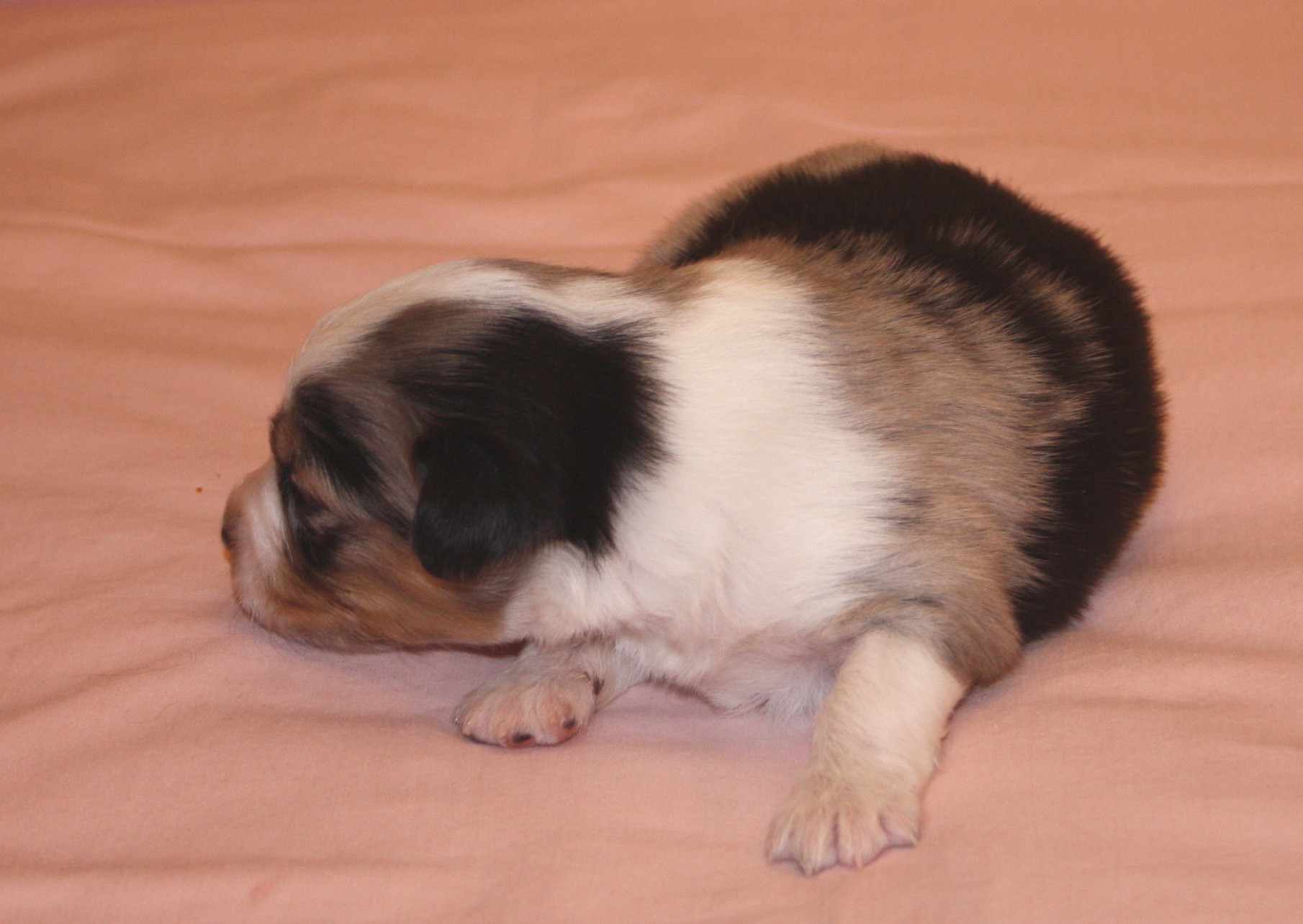 LIME is the name attached to this blue merle girl. It is hard to imagine a prettier blue girl and LIME is available.
PINK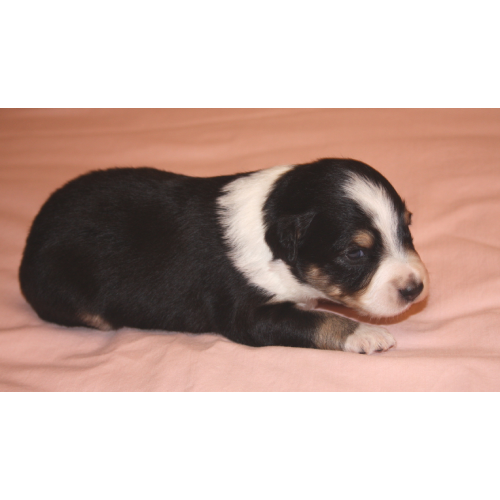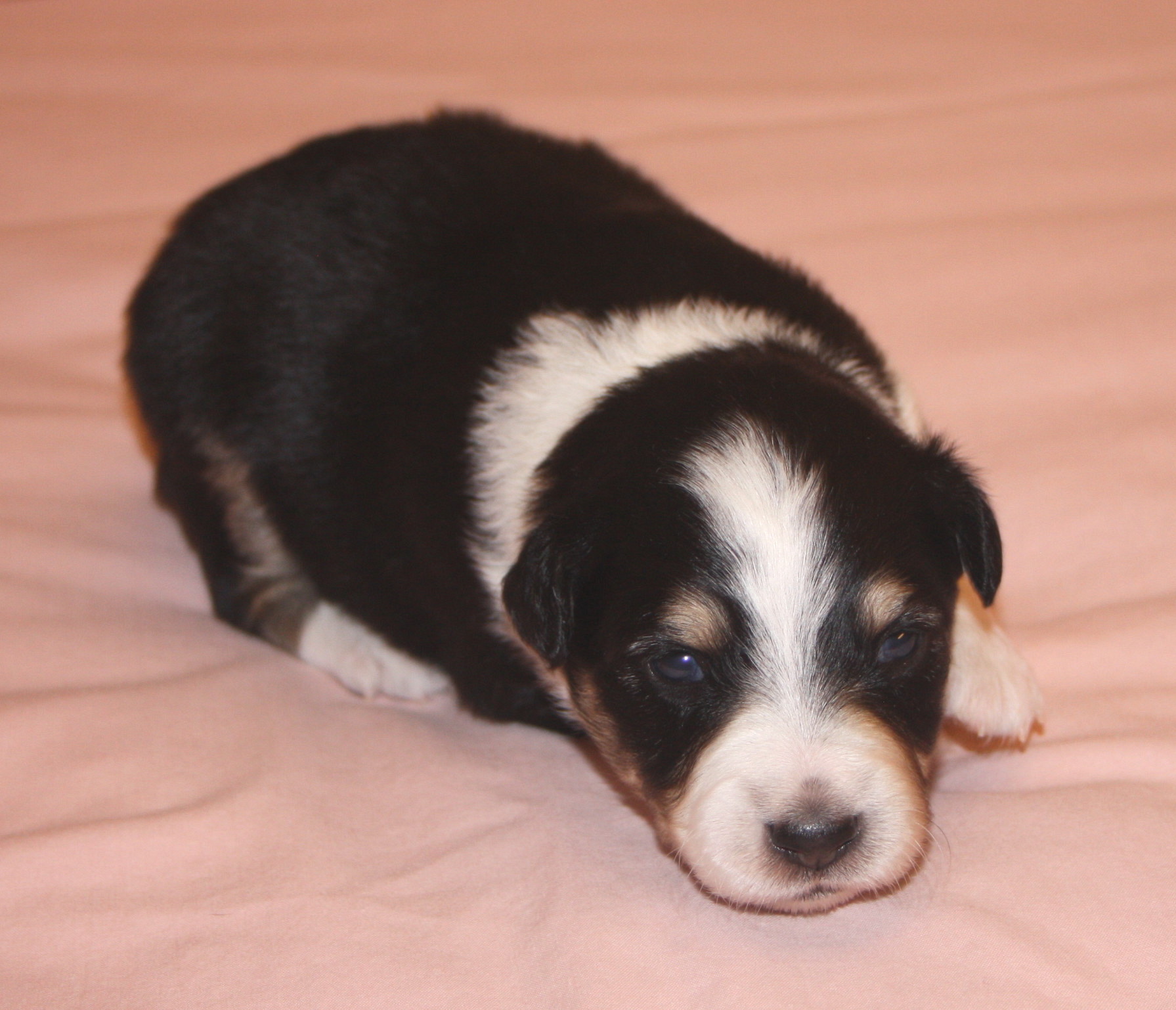 This black tri girl PINK is flashy and a feminine beauty. PINK is available to be your best friend ever.
ORANGE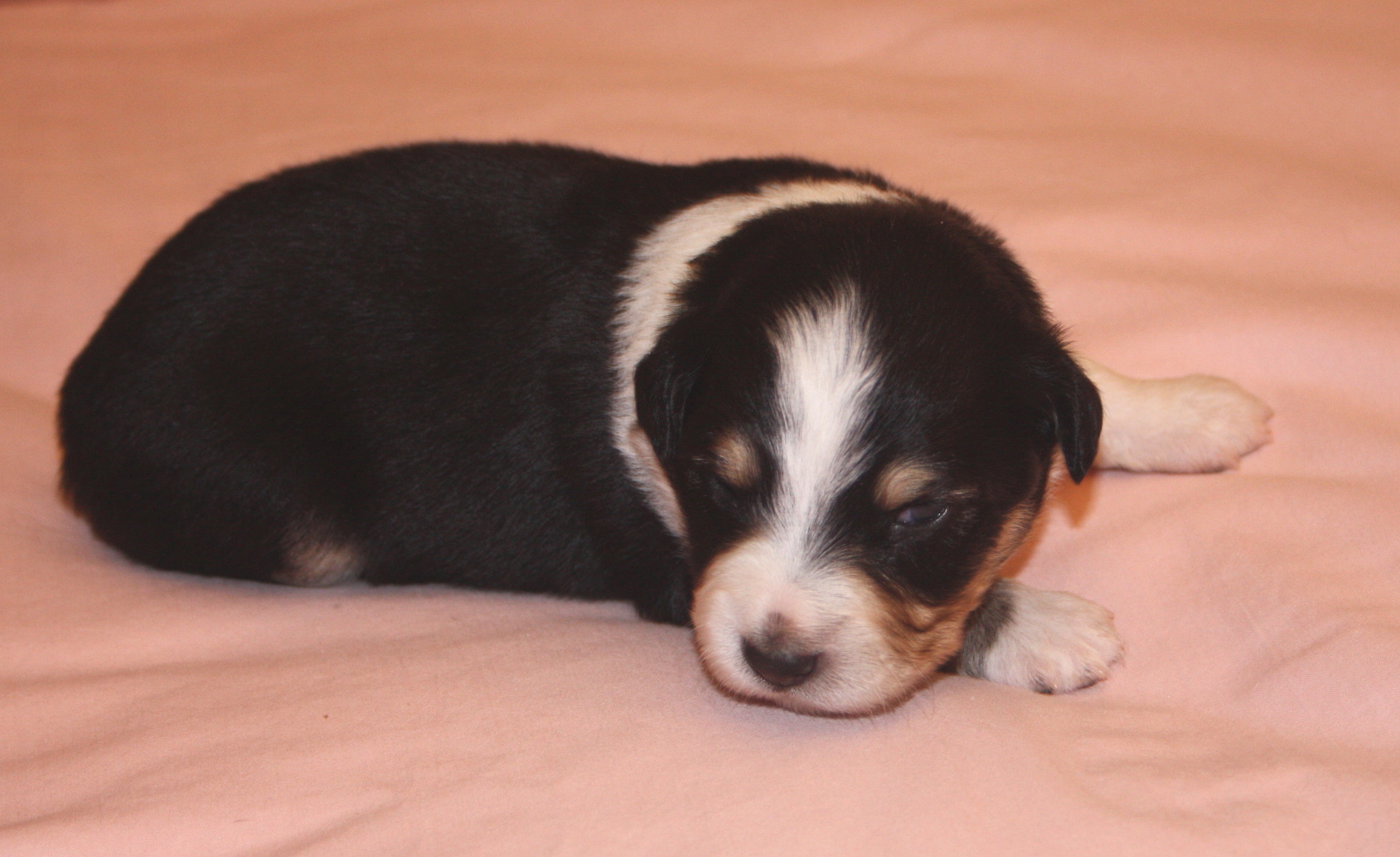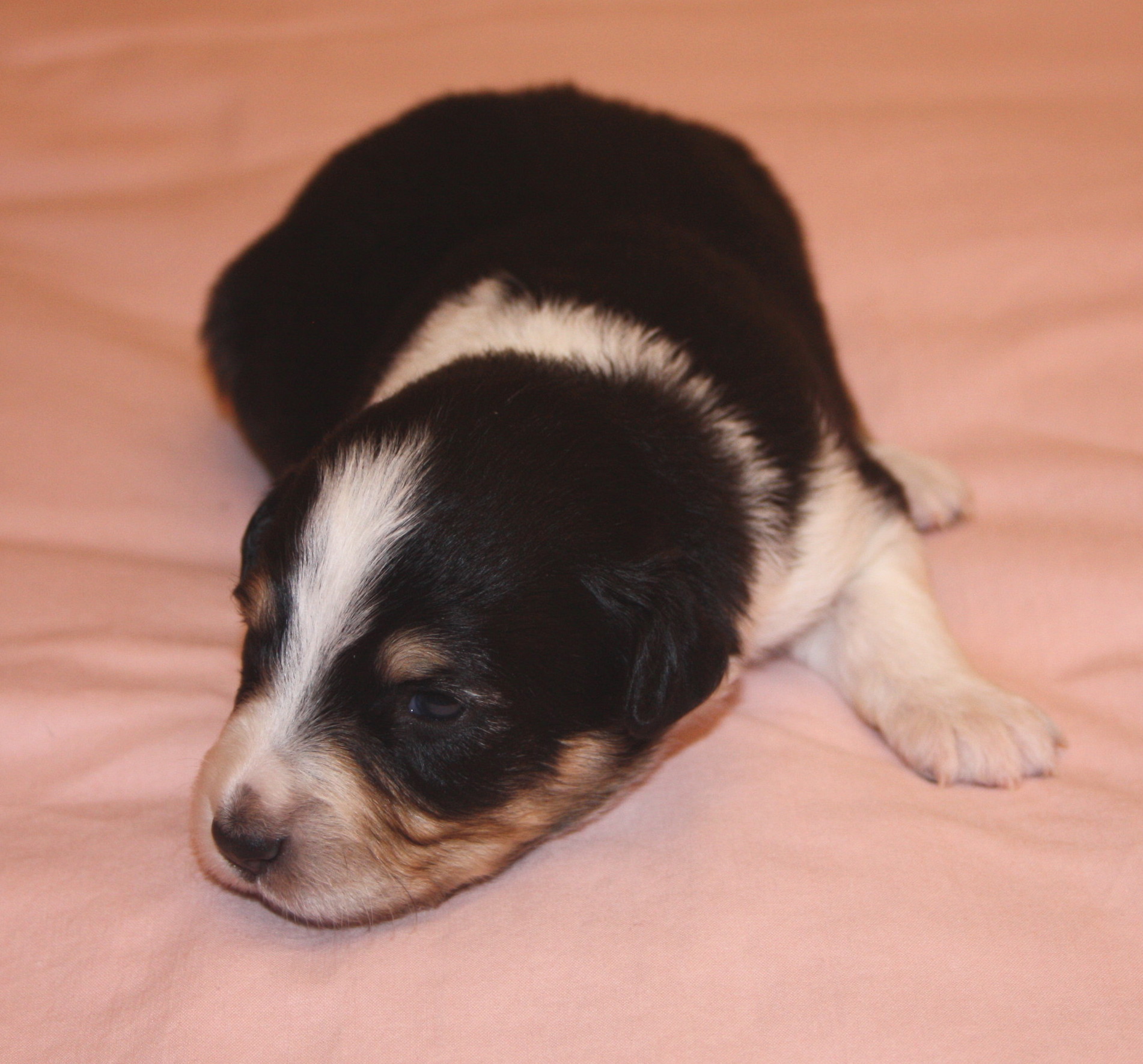 DIXIE'S fourth girl is called ORANGE and she is a black tri. She is darling with her deep copper trim and her nice wide blaze.
GREEN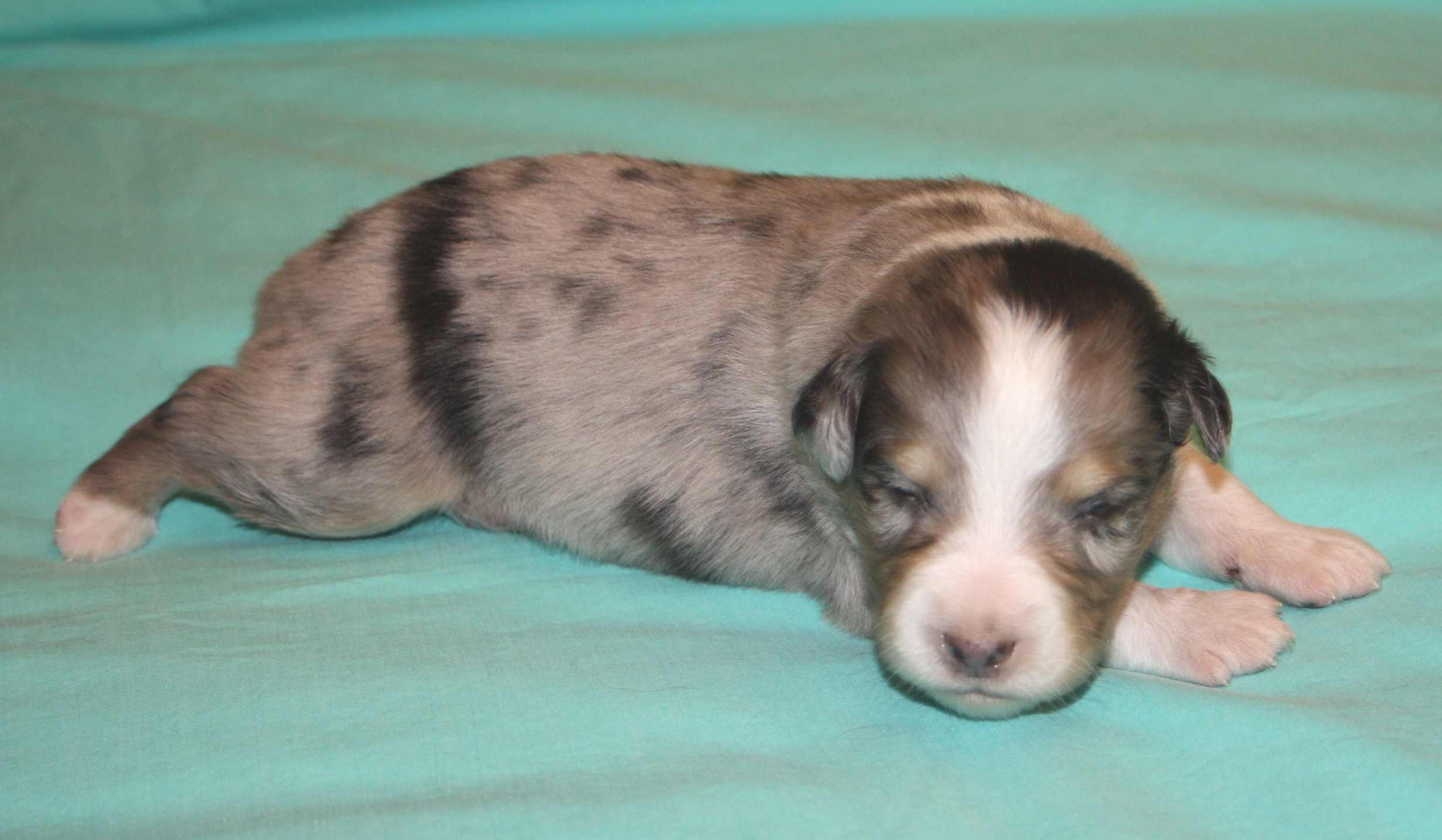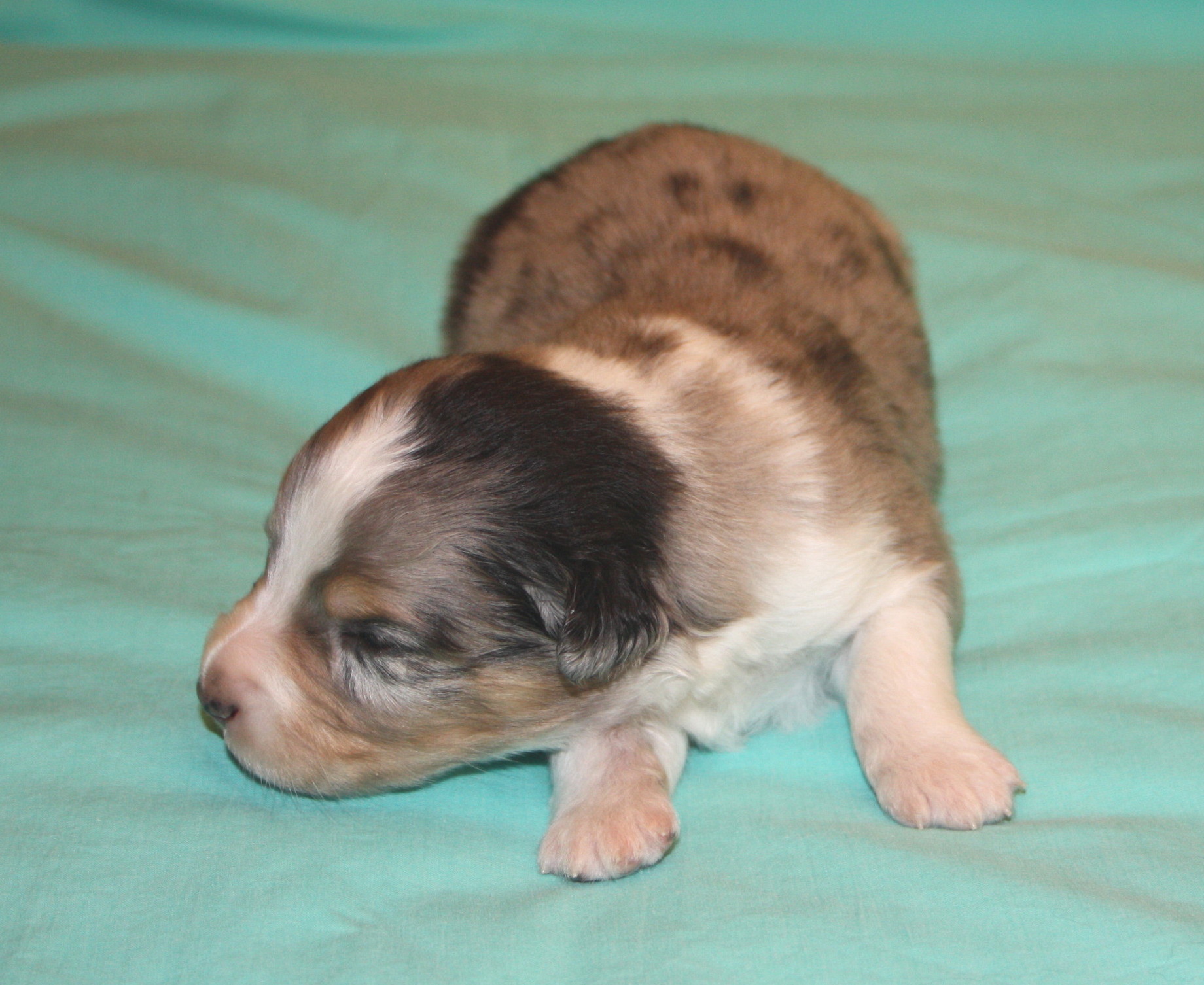 Our blue merle boy is called GREEN and is a fine example of how gorgeous blue boys can be. GREEN is reserved for now.
BLUE TAIL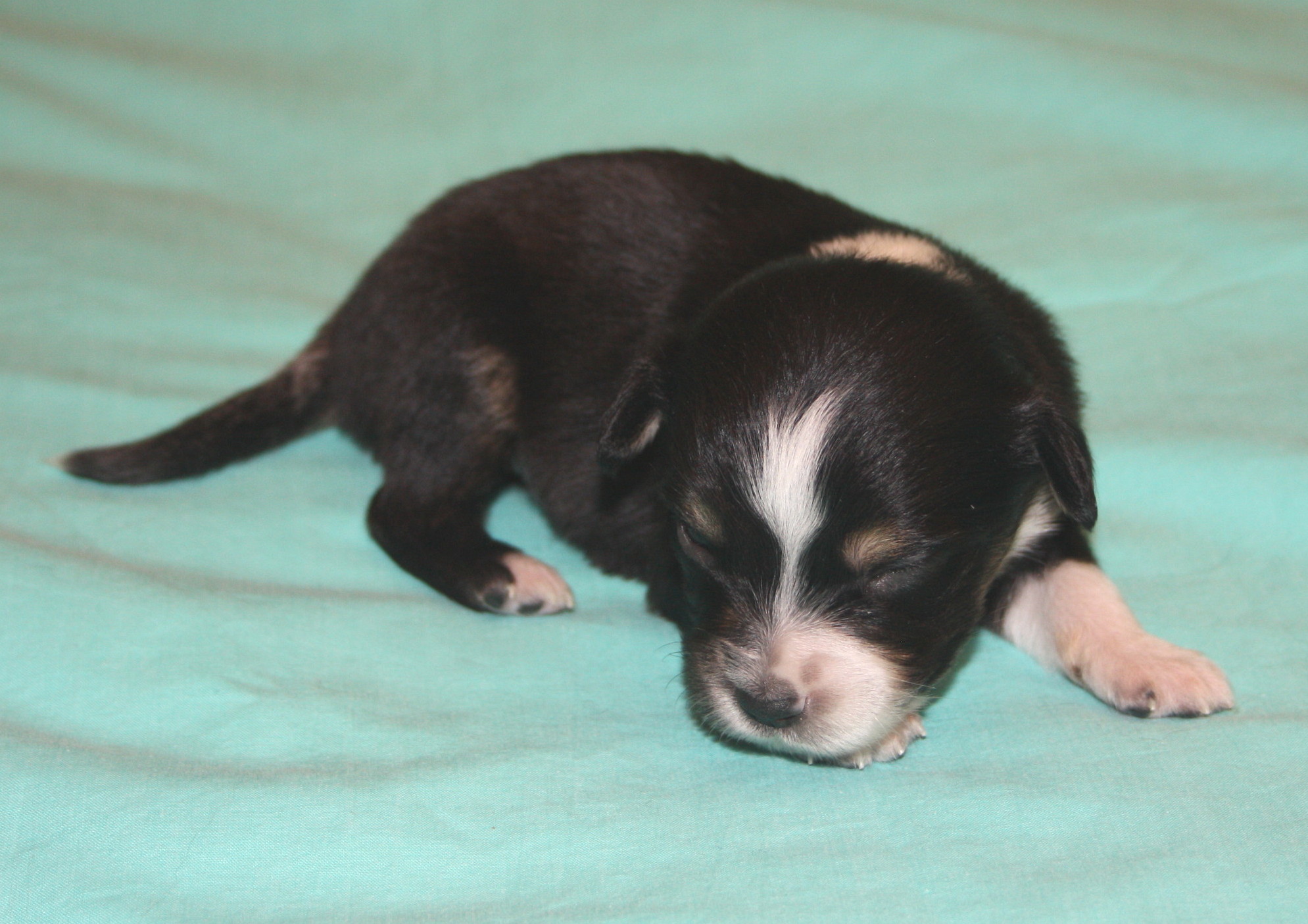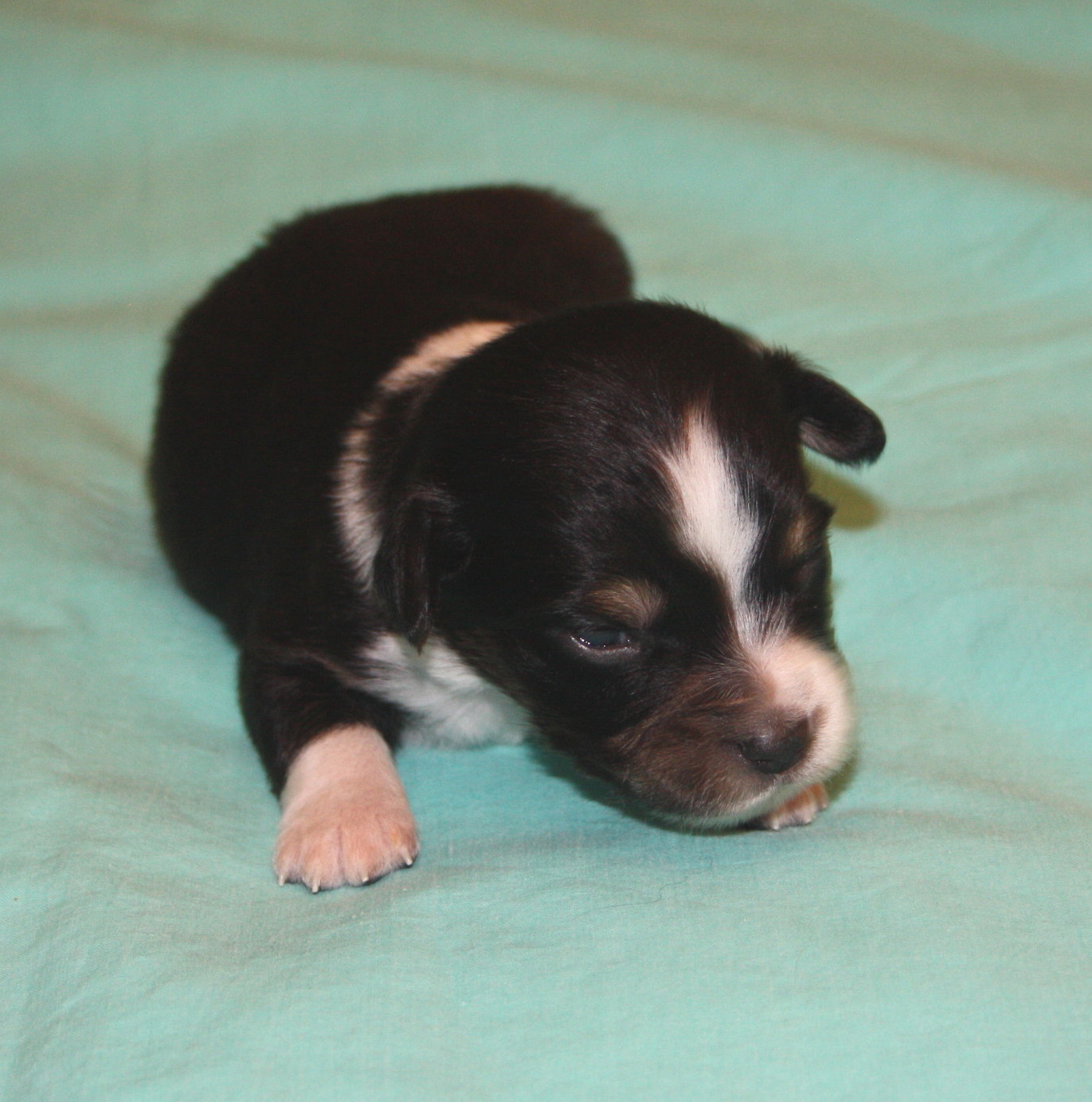 Now here is a treat for those who like tiny puppies. BLUE TAIL is at least half the size of his siblings. He is truly a darling boy who is doing just fine, although small. He also got to keep his tail, which is blue. BLUE TAIL is available.